During the LEC Winter Split, Fnatic did not have the best performance. To regain some of their old glory in League of Legends, Fnatic is now facing some big internal changes.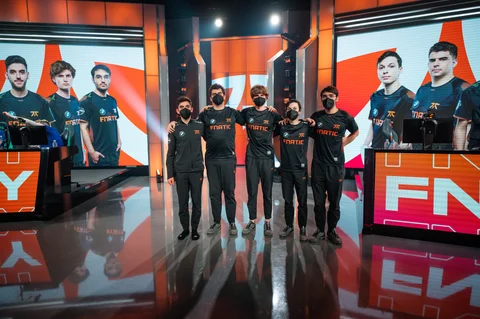 The LEC Winter split was the worst split ever played by Fnatic. Looking at all the accomplishments the org has had, this was truly an embarrassing showing for the team.
The black-and-orange didn't even make it to the group stage, for which the top eight qualify.
After the team's unsuccessful split, changes at Fnatic were all but certain. LEC Wooloo, an esports insider, revealed that Óscar "Oscarinin" Muñoz Jiménez and Henk "Advienne" Reijenga would be called up from the academy team to join the LEC squad. It was also revealed that Fnatic was searching for a new coach and looking to hire Fabian "GrabbZ" Lohmann, who, according to reports, was not interested in the offer. However, Fnatic has now found prominent replacement.
League of Legends: "Nightshare" Becomes New Fnatic Head Coach
Tomáš "Nightshare" Kněžínek will take care of the British team. The Czech spent the longest part of his career with eSub. With the legendary Czech team he won the Hitpoint Masters, the regional Czech league, four times and took part in the European Masters (the predecessor of the EMEA Masters) just as often.
In 2022, the 28-year-old started off coaching both the Immortals Academy, as well as, their main squad. However, success failed to materialize as he only finished ninth in the League of Legends Championship Series (LCS) with Immortals. It will be interesting to see how FNC performs in the next games under a new coach.
Not only has the latest LEC split upset a lot of FNC fans, but things aren't much better for non-esports fans on the rift. The latest developments in League of Legends have caused a lot of trouble in the community. The entire start of the season was a real disaster. Currently, there are Jungle Regulations in LoL for big frustrations.

Fnatic having so many issues... they probbaly didn't watch our K'Sante counter guide:
This article contains affiliate links which are marked with [shopping symbol]. These links can provide a small commission for us under certain conditions. This never affects the products price for you.