LoL Patch 13.10 has been huge, but there are some pretty annoying bugs. One of those has even caused Riot to disable an item for the time being. What exactly has gone wrong?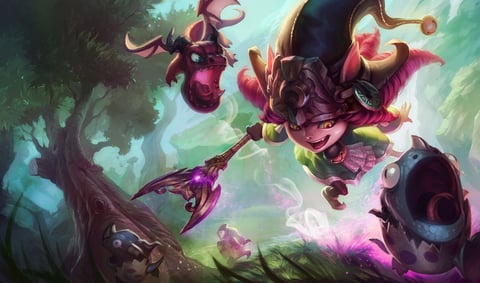 LoL Patch 13.10 has introduced brand-new items, insane item updates and made major changes for support players in League of Legends. One of those changes was to the Wardstone item, which is a late game item for supports to be able to hold more control wards. But with the changes, a bug has made its way into the game.

Multiple players have complained about the Wardstone bug in the LoL Patch 13.10 bugs megathread on Reddit, and now Riot is taking action by disabling the item until they've got a fix for this known issue.
LoL Patch 13.11 Wardstone Re-Enabled in League of Legends
League of Legends has multiple known bugs and while some take longer than others to get fixed, this new bug is so annoying that Riot has even gone and disabled the root of the problem – Wardstone.
If you need a new keyboard to play League, then I can only suggest the Logitech G PRO Mechanical Keyboard. It's great quality and you'll have it for a long time. Worth an investment, for sure.
The item has been updated in the Midseason update with some new stats. The item is also not going to transform automatically anymore, with players having to purchase the upgraded version of the item. With this change, the item has received better and more stats. Now though, a bug has plagued the community.
Bard is a super fun and unique support. Follow our beginner tricks to start your magical journey with this champion:
According to multiple players, purchasing Wardstone causes them to lose the 1100 Gold it costs, but instead of getting an item they get... nothing. Any control wards they had previously will also disappear. This bug was noted by multiple players and it took a while longer for the team to fix the issues, causing them to disable it throughout patch 13.10.

On June 2, 2023 the official League of Legends Dev Twitter sent out a tweet, stating that the item is going to be back. The item should be available on live servers once more.
Thankfully the item is fixed now so we can go back to hoarding all those control wards!
This article first appeared on riftfeed.gg
This article contains affiliate links which are marked with [shopping symbol]. These links can provide a small commission for us under certain conditions. This never affects the products price for you.