Riot suffered from a cyberattack and some crucial information was stolen. Now the company reveals what information the hackers got their hands on and what steps they're taking to combat the issue.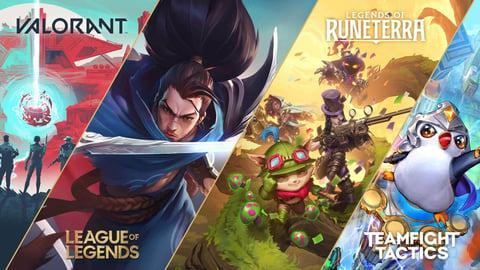 In January, Riot Games suffered from a cyberattack which caused some of their content production to halt as they internally investigated what had happened and what information had been stolen. This also meant that some content off the Public Beta Server won't be able to ship with the next patch.
Riot have started their investigation and revealed which information was stolen, reassuring players that their personal data remains untouched, but that other key information had been taken.
No Player Information Taken But Source Code for Multiple Riot Games Stolen
While players can rest easy that none of their personal information and data has been stolen by the cyberattack, Riot has revealed that, according to their analysis, source code for League of Legends and TFT was taken, as well as a legacy anti-cheat platform.
It was also revealed in a Twitter thread by the company, that the perpetrators have sent a ransom demand, which Riot will not pay. They have contacted the authorities and are working alongside them to find the culprits behind the attack.
Let's hope this attack won't affect the upcoming new game mode...
Experimental Features Taken
It was also revealed that within the stolen code stolen were some experimental features and game modes which Riot had been working on. Most of this had been in very early development, which means that some of it could have potentially been scrapped and never even been released.
So if information on new game modes was to be released, it's important to take all this information with a grain of salt, since what had been stolen were mere prototypes.

More Cheats Could Emerge In Future Riot Games
Because some of the source code had been taken, Riot has advised players that there could be more cheaters emerging.
Truthfully, any exposure of source code can increase the likelihood of new cheats emerging. Since the attack, we've been working to assess its impact on anticheat and to be prepared to deploy fixes as quickly as possible if needed.
Currently, the company's security team, as well as external consultants, are continuing to evaluate the attack and looking at their security system to see where it failed and improve it for the future, so another attack of this magnitude won't happen again.
LoL Patch To Be Released As Normal
Riot has made some progress on this issue and believe that they can have their client rebuilt in the coming week, which would mean that they can remain on the current Patch schedule for 2023 in both League of Legends and Teamfight Tactics.
Unfortunately, this does mean that the Ahri ASU, which many fans have been awaiting for a long time, will not be released in LoL Patch 13.2, but will be pushed back to 13.3. This means we will likely have the Ahri ASU and Aurelion Sol CGU released at the same time.
This article contains affiliate links which are marked with [shopping symbol]. These links can provide a small commission for us under certain conditions. This never affects the products price for you.