An undefeated streak in pro-play is always impressive, but Faker has reached a new level after a match against Dplus Kia in the LCK playoffs. Read everything you need to know about the 17 pro-games winning streak of Faker with his "hidden Main".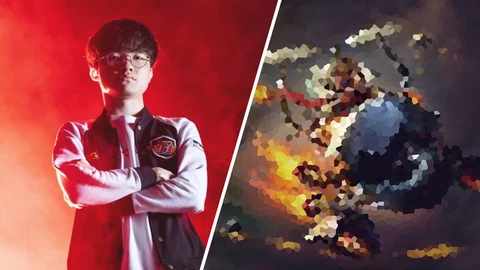 It was the third match in the best of 5 series between T1 and Dplus Kia in the LCK Summer Playoffs 2023, when Faker pulled a Hail Mary and picked a champion we haven't seen in a long time. And as usual, this was very successful, since T1 won the game and the series, and Faker could celebrate the 17th win in a row on this "hidden" main.
LoL: Faker Just Can't Lose On This Champion
Some pro-players in League of Legends are synonymous with certain champions, since they had impressive performances on them or the champion's play style in pro-games was shaped by these players. For example Choi "Insec" In-seok, who was known for his Lee Sin and the "insec"-move (jumping in front of an enemy champion and kick him into your own team).
And of course Lee "Faker" Sang-hyeok has some champs he's known for as well, for example LeBlanc. But now, his "hidden Main" was picked again by Faker in the first round of the LCK Playoffs against Dplus Kia.
According to official statistics, that surfaced in a popular thread on the League of Legends Subreddit, Faker is on an impressive pro-game winning streak with Corki. Apparently he hasn't lost a single Corki-game in well over 3 years now, and managed to win 17 matches in a row. This is especially astonishing, since Corki hasn't been in the meta for ages now.
Faker's Corki since 2020
by u/t1yumbe in leagueoflegends
According to the linked statistics in the Reddit post, Faker was even able to achieve a high K/DA throughout the years, the highest being a straight up 12 K/DA in a match back in April 2020. The streak itself started In August 2019 and has not been broken since by the pro-player.

Faker has been an absolute menace since his return from injury and led T1 to many important victories in the last couple of days, including playoffs wins against Dplus Kia and kt Rolsters. His team will now face Gen.G in the third round of the LCK playoffs. Maybe we will see his Corki one more time before their run ends.
Community Praises Faker After Yet Another Win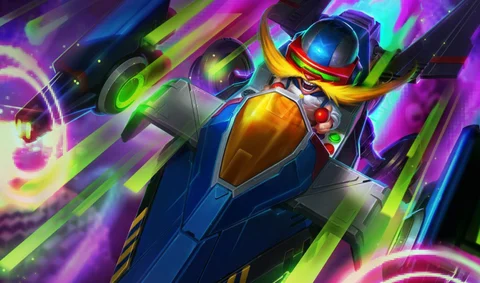 As you can imagine, the Community was impressed by the ongoing streak and praised Faker in the Reddit thread's comment section. The user "SystemLongjumping390" for example, was surprised by Faker's playing style on the champion,
It was so funny seeing him going straight to deft after taking damage/initiated on. He literally just goes in on corki straight up chad.
Meanwhile, the user "Crimpys1" mentioned, that Faker is also on another impressive winning streak with the champion LeBlanc. A mid lane mage, that Faker also loves to play. According to the user Faker has won 16 pro-games in a row with her, "He's also on a 16 win streak with LeBlanc from 2022-01-30".
It will be interesting to see, if Faker's Corki performance will inspire other mid laners from other regions to try the champion as well. As stated before, Corki hasn't really been a part of the meta for quite some time now, but maybe some pro-players are able to analyze Fakers play style and make Corki work for themselves.
It would surely be funny, to see Corki more often in pro-play, since the champion has an interesting ability kit that promises a lot of action. Maybe we will see him in the upcoming playoffs matches or even at Worlds.
This article contains affiliate links which are marked with [shopping symbol]. These links can provide a small commission for us under certain conditions. This never affects the products price for you.