The 2021 World Championship is coming to an end. Will DAMWON KIA take home the Summoner's Cup a second year in a row, or will EDG make the upset of the century happen?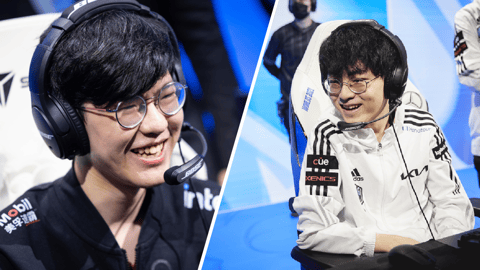 The 2021 World Championship is coming to an end. We've had epic battles in both of the semi-finals, sleeper quarter-finals and one of the best group stages. The event has been filled with heartbreak, drama and now two teams many believed to be front runners are meeting.
The 2021 LCK Summer Split champions, DAMWON KIA, are facing off as clear favorites, while the 2021 LPL Summer Split champions, EDward Gaming, are going to have an uphill climb to prove everyone wrong. Can the LPL regain their dominance from 2018 and 2019, or will DAMWON KIA be the only team, other than SKT T1 to win back-to-back championships?
Can EDG Beat DK?
DAMWON KIA seems like an unstoppable force. They didn't drop a single game until the second match of the series against T1 in the semi-finals. They burst through anyone who dared to get in their way and even if they fall behind, they can claw their way back into a game.
This seems like a huge hurdle for EDG to overcome, but if EDG wants to have a fighting chance against DAMWON KIA, then they need to start at the bottom – aka their bot lane. Meiko and Viper are the best bot lane in the tournament and they are able to help carry their team.
Their top laner Flandre has finally made it to the World Championship, after years of failing and so far he's shown great play. He looks especially good on Jayce and Graves, but hasn't shown much else – which could be a tricky match-up into Khan.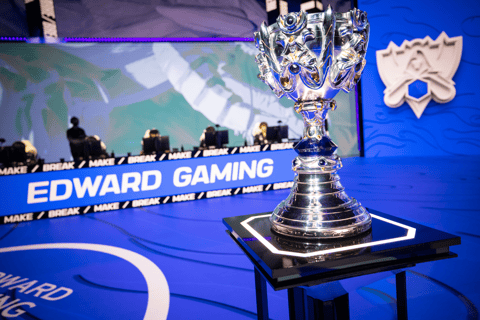 Scout, who was once an SKT trainee, has made a name for himself in the mid lane and is ready to face off against ShowMaker. Both mid laners are extremely skilled and have potential, though ShowMaker is favored in the matchup.
The jungle is where things get interesting. Canyon has been regarded as the best jungler in League of Legends for a year now, while Jiejie is a rookie in his first World Championship, but he hasn't performed like a rookie at all, showing off his mechanical prowess and being there when his team needed him most.
EDG is not helpless and if they play well, they have a chance against DAMWON KIA at the 2021 World Championship finals.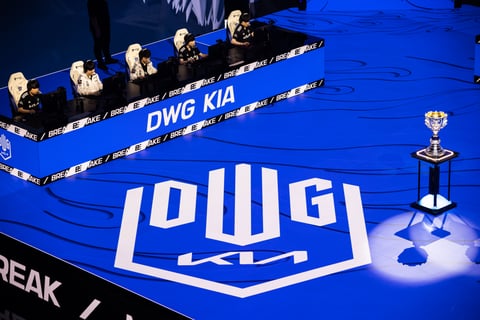 Will the Finals Be a 3-0 Final?
We're sick and tired of watching 3-0 finals. 2019, 2018, 2017… thankfully Suning managed to scrape a win in 2020, but we want to see 5-games. This seems highly unlikely in 2021 though, with how strong DAMWON KIA have looked.
While EDG do have the tools to take a game off of DAMWON. EDG have gotten better throughout the tournament – especially with a rocky second week of groups – but in the knockout stage, they've been nothing short of clutch. Falling behind 2-1 against both RNG and Gen.G hasn't phased them.
Will this be enough though? Will we see the upset of the century in 2021?
DAMWON KIA just seems far too strong and solid. They've shown their own endurance in their series against T1, falling behind 2-1 as well and clawing their way back into the game. They're also looking like a team that's just having fun. Hell, even their 'weakness' which was supposed to be BeryL and Ghost don't seem 'weak' in the least.
Therefore we have to predict that DAMWON KIA will be the victors in the end, taking home the Summoner's Cup a second year in a row.
Final Score: DAMWON KIA 3 - 1 EDward Gaming
When is the 2021 World Championship Finals?
The 2021 World Championship finals will be held on November 6, 2021. The event is going to start at around 13:00 with a pre-game show which will feature artists such as Imagine Dragons and PVRIS.
Make sure to tune in to get some in-game rewards by watching on the official lolesports website!