The location of the upcoming League of Legends World Championship has been confirmed, as well as some insane changes to the Worlds tournament format. Let's go over everything we know right now.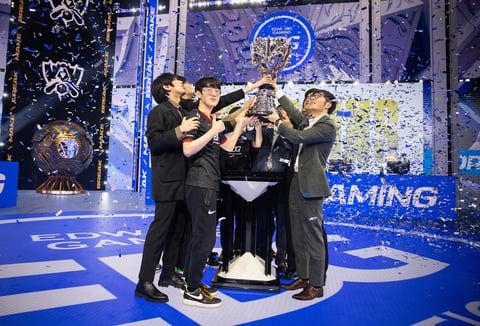 Riot has just made some big announcements for LoL Season 2023, especially their esports scene. The 2023 Mid-Season Invitational will be held in London, but the biggest event of them all, the League of Legends World Championship is heading back to South Korea.
But that's not all, Riot have also revealed a whole new tournament format for the biggest esports event of 2023 and we're going to break it down for you today, because it's a bit complicated.
LoL Worlds 2023 Coming back to South Korea
With Riot just starting off the two-day Kickoff event for the 2023 season, we got some new information on the upcoming League of Legends World Championship. It was announced that it would be coming back to South Korea after five years, though exact dates and cities have not been revealed yet.

The last time the event was held in South Korea, Invictus Gaming took home the first Worlds win for the LPL. Crazy to think this happened five years ago already, eh? That means K/DA is also already five-years old...
New Tournament Format for LoL Worlds 2023
As explained by Riot Phreak, the new LoL Worlds format 2023 will encompass a total of 22 teams. These twenty-two teams will play in three rounds of competition: The Play-Ins, Stage 2 and Knockouts.
Let's go over each phase real quick so you know what to expect in October this year.
Worlds Qualifying Series
Riot have also revealed that there will be a small pre-Worlds tournament which will feature the fourth seeds of the LEC and LCS to determine which team will make it to the 2023 League of Legends World Championship.
Riot has stated that they hope to expand the Worlds Qualifying Series (WQS) in the future to encompass more teams.
For 2023 though, this pre-tournament match will only feature two teams in one best-of-five to determine the final team at the 2023 League of Legends World Championship.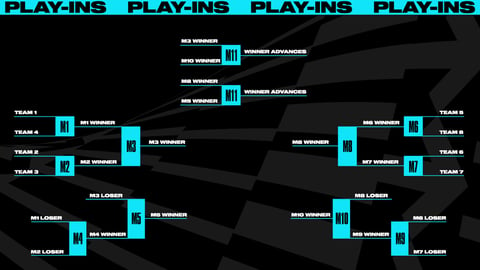 Play-In Stage Explained
In the play-in stage, eight teams will split into two groups for a best of 3, double elimination bracket. The top four teams of the group phase will then move on to compete in a pair of advancement matches. These will be best of five. The winners move onto the next round, which is the newly created 'Stage 2' of the tournament.
Regions Part of Play-In Phase
The top 2 teams from VCS, PCS
The top team from LLA, CBLOL, LJL, and the winner of the WQS
Stage 2 of LoL Worlds Explained

This is where things get extremely interesting. A total of sixteen teams will be a part of the second stage at the tournament. They will go head-to-head in a Swiss format. Now, what exactly does 'Swiss format' entail?
Riot has introduced a five-round Swiss format for the League of Legends World Championship, instead of the usual group stage for 2023. Teams will compete until they either accumulate three wins or three losses.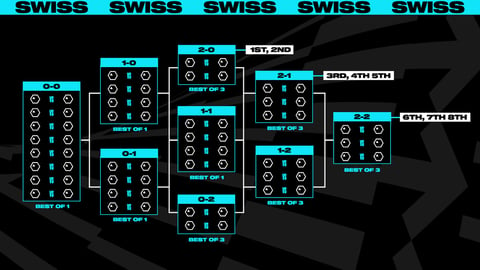 Teams will only be able to compete against teams with the same game record as them. So, for the first round, when everyone is 0 - 0 teams will randomly get paired against one another.
Games will be played as best-of-ones, except for those that will either advance or eliminate a team. Those will be a best-of-three format.
Eight teams will move on to the knockout rounds once the Swiss Round is finished. Then we move onto the final stage of the League of Legends World Championship to see who is crowned the winner.
Regions Starting in Swiss Stage:
The top 4 teams from LPL, LCK
The top 3 teams from LEC, LCS
Two winners of Play-In Stage
Knockout Rounds Explained
Do we need an explainer for this one? We've come to know the usual League of Legends knock out rounds and this is nothing new. Fans will get to enjoy the quarterfinal, then a semi-final until we reach the finals. No double elimination here, but Riot has made their stance clear that for Worlds they do not want a double elimination.
So, instead we're going to be getting a whole new second round of the tournament. This tournament format looks promising with more best-of-three and five games, something the community has been calling for, for a long time.

This article contains affiliate links which are marked with [shopping symbol]. These links can provide a small commission for us under certain conditions. This never affects the products price for you.