For the start of 2023, Riot Games served the community a skin line that looks just out of this world... Literally! Let's see what's inside the Araxys bundle!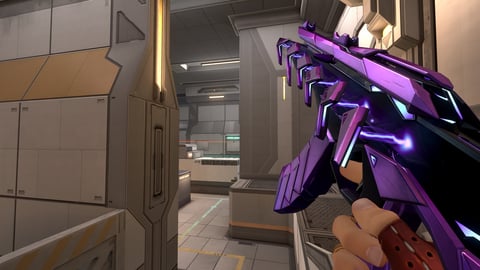 Everyone knew that Riot Games would start 2023 with a bump in terms of a new skin bundle and yeah, there we have it – from January 10 for the next two weeks, the Araxys collection will be the main offering at the Valorant Store. The new skin collection is supposed to refer to an advanced alien race, who are believed to have some deeper connection to the lore, and well, we got a couple of nice-looking skins with refined animations. Let's check it out!
Araxys Skin Bundle: Weapons & Variants
The new Araxys skin bundle will include weapon skins for: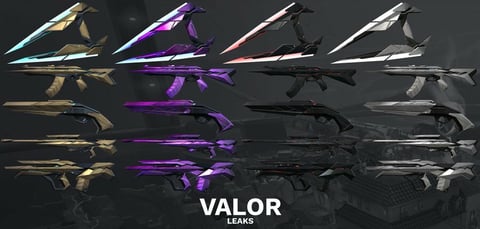 All weapon skins will be available in 4 color variants – green (default), purple, red-black, and white. Besides that, the bundle will come with a special Gun Buddy, Spray, and a Player Card that will look like this:
Araxys Playercard, Gunbuddy, and Spray | #VALORANT pic.twitter.com/8jxLa2vELT

— Mike | Valorant Leaks & News (@ValorLeaks) January 6, 2023
Araxys Skin Bundle: Upgrades
All guns will have four levels of upgrades, while Melee will only have two, which has been a usual practice for Riot recently. It will look as follows:
Guns
| | | |
| --- | --- | --- |
| Level | Upgrade | |
| 1 | Custom models, bullets, and ADS reticle | |
| 2 | Custom firing audio and visual effects (muzzle flash) | |
| 3 | Custom equip, reload, inspect, and idle animations, visuals effects, and audio (including firing audio) | |
| 4 | Finisher and Kill Banner | |
Melee
| | |
| --- | --- |
| Level | Upgrade |
| 1 | Custom model |
| 2 | Custom equip + swipe animations, VFX, and audio |
Araxys Skin Bundle: Price
You will be able to purchase the entire Araxys collection for 8700 Valorant Points, and it will be an Exclusive Edition bundle. That said, the prices are expected to vary between 2175-2675 Valorant Points per gun, and 4350-5350 Valorant Points for the Melee weapon.

Araxys Skin Bundle: Is It Worth It?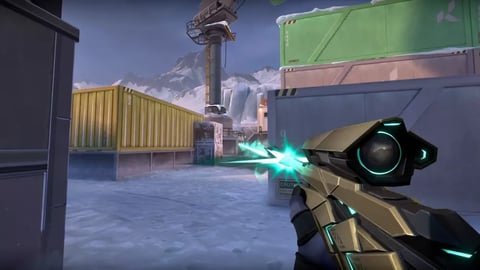 So, we think that Araxys is a great bundle, and honestly, we consider it one of the best bundles released in the past few months. However, it's very niche with its design, plus it's still quite expensive, so it's all up to your preferences and budget at the end of the day. Still, if you value the futuristic aesthetics, this might be your go-to bundle, especially for the Vandal and Melee skins.
And what do you think about this new bundle? Join EarlyGame's Discord and leave your opinion on our Valorant chat!