2023 has barely started, and Riot has already welcomed us with a teaser of a new map that will soon appear on the servers along with Episode 6 Act 1.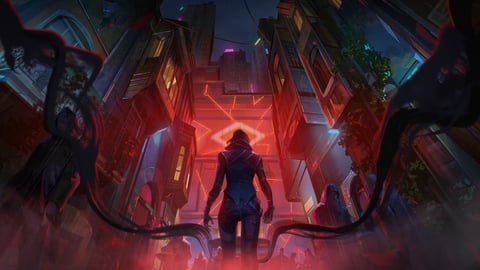 Episode 6 Act 1 is just around the corner, and with it comes the long-awaited new map, which may come with a Cyberpunk-ish vibe. Well, that's just speculation; remember when everyone thought Pearl would be an underwater map? Either way, Riot has already started the "hype season" with a little teaser, so let's check it out.
Valorant Episode 6 Act 1 New Map Teasers
For a good start to 2023, Riot Games provided us with something that might just be a new map teaser:
.JAN // .05 // .2023 pic.twitter.com/kMFLNXLUxw

— VALORANT (@PlayVALORANT) January 1, 2023
.JAN // .05 // .2023 pic.twitter.com/J6wK9gMfji

— VALORANT (@PlayVALORANT) January 2, 2023
.JAN // .05 // .2023 pic.twitter.com/96tmdFwp54

— VALORANT (@PlayVALORANT) January 3, 2023
So yeah, these clips most likely feature a new Episode 6 Valorant map, but you know what it also could be? These are just speculations, but one of them may also be a teaser of a long-awaited Split rework, as they all kind of carry the vibe. Just look at these big corporate buildings, and a bonsai tree that is surely some sort of Split reference, as Split's name in the game files is "Bonsai". Either way, all this means that we are going to get some new in-game content!
As of now, all we really know about the new map is that it will feature a new mechanic, but it won't be anything crazy (and it won't be teleports). Actually, this is probably the first time in a long time that it seems that Riot Games has given us literally zero clues about the theme of the new map.
Still, all indications are that everything will become clear on January 5. We also assume that (as is usually the case) that's when we'll see gameplay of the new map presented by most popular streamers and pro players.
What do you think – is it a new map, or actually just a Split rework teaser? Be sure to join our Discord and let's chat about it on our Valorant channel!
For more Valorant content: