What a great gift Riot Games left us under the Christmas tree! You weebs are all hyped right now, aren't you?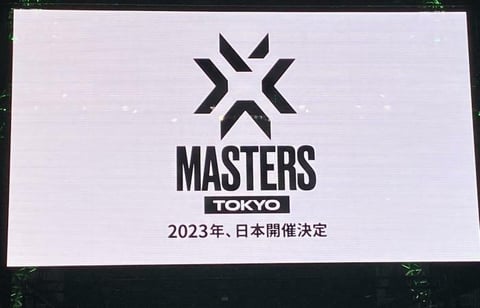 So far, all of Valorant's major tournaments have been held outside of Europe, mainly due to restrictions related to the global COVID-19 pandemic. We won't take away from the beauty of the continent that is Europe, but still, only fans from this region have been able to enjoy watching live major Valorant tournaments, and that is a pit of a pity. However, as Riot revealed in this blog post, that is going to change, as the next VCT Masters location will be Tokyo, Japan!
VCT Masters 2023 To Be Held in Japan
The VCT Tokyo event will take place in June 2023, marking the end of the first International League splits. It is also worth mentioning that it will be the only VCT Masters event in 2023! Right after it, we will only get Last Chance Qualifiers and VCT Champions (aka Worlds).
Masters is coming to Japan!

Find out more about the next international #VCT event here: https://t.co/QJZxvDgCZs pic.twitter.com/dsFvyLuPYD

— VALORANT Champions Tour (@ValorantEsports) December 24, 2022
As Riot Games claims, this location was kind of an obvious pick for the entire Valorant eSports team, as the Japanese community (and APAC region in general) simply love live eSports events, and as Valorant is super popular there... well, again, not a surprise:
Over the past twelve months the Japanese VALORANT community has grown by leaps and bounds, with their displays of fandom across all types of events. Our teams have been working closely to build a new experience that will thrill fans around the world and we can't wait to share what we have in store.
Are you excited about this new location? Maybe you plan on traveling there to see the games? Be sure to share your feeling about this announcement on our EarlyGame Discord server!
More Valorant: