All gamers have one thing in common – we all hate lags. Unfortunately, Valorant is not yet properly optimized, even if you have good hardware, so FPS drops can be a daily occurrence for many. But today we will fix it!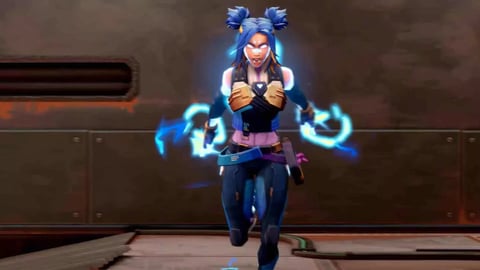 As for Valorant and any other shooter game – the more Frames Per Second, the better; that's just obvious. The most significant impact on our smoothness of gameplay can be found in our in-game settings, specifically when it comes to graphics settings.
In this article, you will see a set of the settings you might want to go for if you want the best possible performance and climb the ranking system without any glitches.
Best Graphics Settings For Valorant
If you care about the highest FPS values, you need to go for super low graphics settings. Therefore, these are the settings what we would advise you to go for: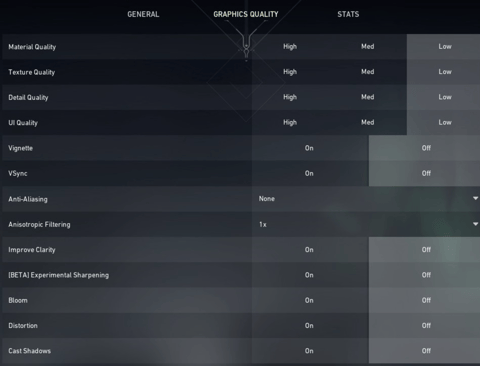 | | |
| --- | --- |
| Setting | Value |
| Material Quality | Low |
| Texture Quality | Low |
| Detail Quality | Low |
| UI Quality | Low |
| Vignette | Off |
| VSync | Off |
| Anti Aliasing | None |
| Anisotropic Filtering | 1x |
| Improve Clarity | Off |
| Experimental Sharpening | Off |
| Bloom | Off |
| Distortion | Off |
| Cast Shadows | Off |
Yup, your Vandal skins won't look as gorgeous with such settings, and the game won't be as pretty. Still, you are trading the visual aspects for more stability and smoothness of the gameplay, and we would say that it's worth it if you care about winning matches.
If you are looking for more inspiration for your Valorant in-game settings, you might also want to check out what Valorant pro players are opting for: