Famous streamer Jeremy "Disguised Toast" Wang has invested in his own competitive Valorant team with some exciting names. The roster will play under the name "DSG" and will play its first tournament today, which will be VCT Challengers Qualifiers.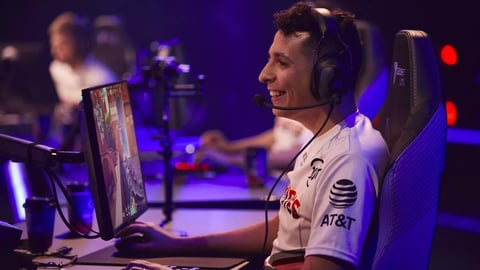 I don't know about you, but I first heard of DisguisedToast back about 7 years ago when he made videos of hidden and bug interactions in Hearthstone and wore cardboard on his face. Seriously, that was the case.
Apparently, he is now a big content creator, and like big content creators like to do in 2023, he formed his own Valorant team that will fight to compete in official VCT games, and it will play under the name "DSG".
Usually, the so-called "content creator teams" look kind of meh, but this one is actually quite promising and includes names many of you have been waiting to see.
Disguised Toast Announced His Valorant Roster
Many thought this team would be a meme because, well, a lot of the things Disguised Toast does are memes. Even this official DSG roster announcement:
Started a pro Valo team - DSG

players:@JoshNissan @ExaltVAL @XXiFtv @genghsta @clearfps

coach:@OCEAN_tK

They'll be playing in the VCT Challengers Open Qualifiers tmr

(i didnt have time to get an announcement video made so i drew this pic in mspaint from my hotel room) pic.twitter.com/FAOxIimDzq

— Toast (@DisguisedToast) January 9, 2023
But as you can already tell, it's not a meme at all. These are some top-notch players, who have been playing for the big NA teams before the VCT 2023 Franchising Program. And for those of you that don't really get this announcement, here is a table with all the names and teams these players have represented before:
| | | | |
| --- | --- | --- | --- |
| Nickname | Real Name | Role | Previous Teams |
| steel | Joshua Nissan | Player | 100 Thieves / T1 |
| Exalt | Drake Branly | Player | Knights |
| Genghsta | Amgalan Nemekhbayar | Player | Immortals / Knights |
| XXiF | Damion Cook | Player | Knights |
| clear | Joseph Allen | Player | FIRST Gaming |
| OCEAN | Kyle O'Brien | Coach | Knights |
Alright, so now that you know that this roster is overall quite solid, let's discuss when they will start playing. So yeah, they are starting today (January 9) and they will compete in an Open Qualifier for the VCT NA Challengers League, where they want to finish in the Top 4. If they fail, they will have another chance a week later, but if they fail twice and miss the NA Challengers League, it's probably going to be the end of this roster.
Yup, that's how we kind of see it – Disguised Toast signed some pretty good Valorant players to give them (and himself, of course) a shot of getting into some big games. Because, well, if he has enough resources to start a Valorant team and hope that they will go through Qualifiers – why not? If it happens, that just means lots of profit for Toast and his roster. But if it doesn't, well, we believe that Toast still has many other things he is working on, so it won't be the end for him.
And what do you think about this whole DSG roster? Is that a hit or miss? Join our Discord and chat with us about it on our Valorant channel!