It's (almost) official! The first VCT 2022 major will take place in Reykjavik, Iceland. It would be nice to see the tournament in some new place, but you know, weird times we're living in.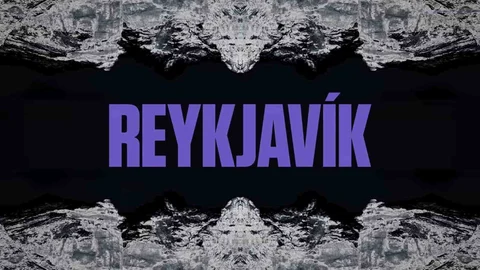 So, the first (of two) VCT Masters tournament of 2022 will take place in Reykjavík, Iceland, a place where we have already seen high-level Valorant. Remember that famous major where we've seen Sentinels dominate, after which people have boldly decided that NA is the best region? It's funny how we're 6 months after this tournament, and American teams don't seem as good as they did then, so we're curious if they will do as well as they did last year.
But hold up, how do we even know that Riot will hold the first Valorant major in Iceland? After all, there is absolutely no information about it on all the official VCT social media profiles, right? Let us explain.
VCT 2022 Returns To Reykjavik
It's not necessarily true that there is no information about the VCT Masters returning to Reykjavik on Riot Games' social media profiles. There is, just on Chinese ones. That's right; recently on the Valorant Championship Tour profile on Weibo (Chinese social media platform), there was this post:

Today we are excited to announce that the inaugural international event of the 2022 VALORANT Champions Tour is returning to Reykjavik from April 10-24! As host country, Iceland has hosted our recent major events brilliantly and, in the current global situation, provides the best way to ensure a successful event.

Bringing VALORANT events to live audiences in 2022 is a top priority for esports. However, Iceland remains an ideal location to host international offline competitions until it is safe to host an event that will keep fans engaged.

​​It is precisely because of our deep relationship and strong connection with Iceland that all qualifying teams are given the best guarantee of participation. In addition, Iceland's time zone makes it easy to schedule matches for online viewers on different continents.
(source)
This post does not exist anymore; it was probably released too early. But well, nothing dies on the internet, and now we know precisely where Riot will hold the next VCT major.
And what do you think of this location? Would you like to see Valorant events in some more exotic place, or does that not bother you at all? And most of all – who do you expect at the next major; do you still believe in the Sentinels' fantastic shape? Let us know on our Discord and social media profiles like Twitter and Instagram!