Details about a new Call of Duty in 2024 have leaked online. Only 6 months after the release of Call of Duty: Modern Warfare 2, there are already rumors about the game coming next year.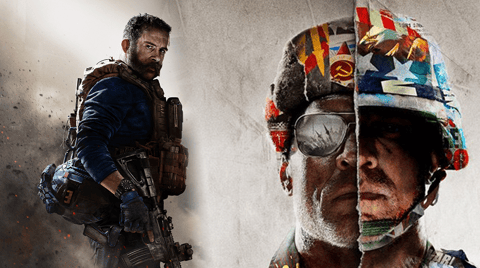 The release of Call of Duty: Modern Warfare 2 in October 2022 was a massive success. The game surpassed $800 million in its opening weekend.
But only a few months later the criticism hugely increased. A lot of fans stopped playing, because the game turned out to be just not as good as expected.

But leaks about Treyarch's new game in 2024 should catch the attention of the COD-Community.
Call of Duty 2024 Details
Apparently, the 2024 CoD is going to be a sequel to Cold War, and will be set during the Gulf War. A setting which hasn't been chosen before. Sounds promising!
In addition, Multiplayer is planned to be only 6 vs 6 which could also get good feedback from a lot of Call of Duty players.
The massively criticized TTK (time to kill) from MW2 will not return! In CoD 2024 we are expecting a longer TTK, similar to Black Ops 4, and a tactical sprint that only last a few seconds.
Last but not least, sliding is finally back in the game!
Call of Duty 2024 NEWS:

Sequel to Cold War, set in the gulf war.

Multiplayer is planned just to be 6v6.

The TTK is similar to BO4.

Sliding is in the game...

Tac Sprint only lasts a few seconds.

STAY TUNED for updates by FOLLOWING @CODMW2Informer

— Modern Warfare II Informer (@CODMW2Informer) April 2, 2023
I think this could really save the sad development of Call of Duty. A new setting which hasn't been used before, only 6 vs 6 as it should've been all the time.
Sliding is back and the TTK finally changed. What could go wrong?
These are all known leaks of the new Call of Duty in 2024, if there is any new information, you will be the first to know!
If you want to compare the differences between the prequel of the new part and the recently launched game of Call of Duty, check this out and make up your own mind: Call of Duty: Black Ops Cold War versus Call of Duty: Modern Warfare 2.
This article contains affiliate links which are marked with [shopping symbol]. These links can provide a small commission for us under certain conditions. This never affects the products price for you.