Here you can find everything about the next Call of Duty. We have collected all the news, leaks and rumors about the next CoD game, which will probably be released in 2023.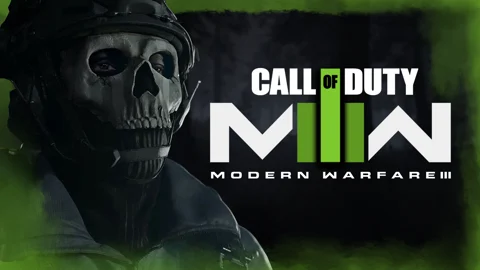 Modern Warfare 2 and Warzone 2 got off to a record start, but unfortunately they both lost popularity quickly. Some streamers spoke of the game being dead just a few months after release.

But who cares, because we're already getting news about the upcoming CoD 2023 (we never learn). Contrary to rumors suggesting MW2 would have a two-year cycle, Activision has now apparently changed its mind and wants to bring a new Call of Duty premium title out in 2023.

In this article, we have collected all the information about the new Call of Duty 2023, which is currently code-named Jupiter.
CoD 2023: Release Date

Although the game doesn't have a name yet, nor has it even been officially announced that it's coming, thanks to a leaker we already have a hot candidate as far as a tentative release date for a new Call of Duty is concerned. According to Tom Henderson, CoD 2023 will be released on November 10, 2023.
Tom Henderson is a well-known leaker who has often been right about Call of Duty and has good contacts in the industry. He is also already talking about two beta weekends and a campaign early access:

CoD 2023 Alpha, Beta & Campaign Early Access
Henderson assumes a similar release to Modern Warfare 2 and accordingly speaks of two beta weekends and a campaign early access on the following dates. The alpha dates are from a separate leak:
Alpha (probably closed): 26. May - 2. June

Beta Weekend 1 (PS4/PS5): 6.-10. October 2023
Beta Weekend 2 (all platforms): 12.-16. October 2023
Campaign Early Access (all platforms): 2. November 2023
CoD 2023 Coming for PlayStation, Xbox & PC

According to current rumors, CoD 2023, like Modern Warfare 2, will once again be released for both last- and current-gen consoles. So the game will be released for PS4, PS5, Xbox One, Xbox Series X|S and PC.
However, Microsoft announced that they intend to bring future CoDs to Nintendo Switch as well, should their acquisition of Activision Blizzard go through.
Will The Next Call of Duty Be A Premium Title Or DLC?
Until recently, we assumed a two-year cycle for Modern Warfare 2. The general consensus in the CoD community was that Modern Warfare 2 would run for two years before Treyarch's next premium title was released in 2024 – presumably the next entry in the Black Ops series.
In 2023, only a DLC was supposed to be released, which would contain new maps and a continuation of the MWII story. We were told that this would be developed by Sledgehammer Games. During development, however, Activision seems to have realized that the content of this DLC was enough to be sold as a complete game.
Jason Schreier put it this way:
I'll write a story at some point but what happened was: Treyarch's game was planned for 2023. Early last year, they decided to delay Treyarch's game to 2024 and fill in the blanks with more MW stuff from Sledgehammer. And at some point they decided to frame it as a full release

— Jason Schreier (@jasonschreier) February 9, 2023
So the plan has always been a continuation of Modern Warfare 2. The only thing that has changed now is that the planned DLC will become a full game.

CoD 2023 Could Continue The Modern Warfare 2 Story
We can't say much about the content of Call of Duty 2023 yet, but we do know that there will be new multiplayer maps and a campaign. And, since Ranked Play has just been introduced in MWII, we expect a Ranked Mode again in CoD 2023.

There are various rumors about the story: On the one hand, it could be that the MWII story will simply be continued. CoD 2023 would therefore be MWIII.

However, there are also voices talking about a Ghost spinoff. In this case, the campaign would be dedicated to the background story of the popular character Ghost.

That's all we know about CoD 2023 so far. As soon as there is more information about the upcoming Call of Duty, you will find it here. Until then, you should check out our Warzone 2.0 weapon ranking.
This article contains affiliate links which are marked with [shopping symbol]. These links can provide a small commission for us under certain conditions. This never affects the products price for you.