Activision were planning to release the first game after MWII in 2024, which would have given their studios effectively a year longer to work on the next game. However, an insider is now claiming that there will in fact be a 2023 release, meaning the crunch is on for these poor devs.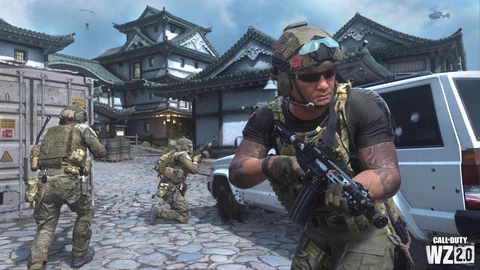 If you need a quick refresher, here's an overview of the recent rumors suggesting Modern Warfare 2 would have a two-year cycle (for the first time in franchise history). The idea seemed sensible when we first heard, and it was well-received by fans.
With a two-year cycle between games, the studios would have the breathing room to start being creative and experimental with their games, rather than being caught in a rat trap of desperately trying to finish by October each year. What a great idea, Activision are finally making good decisions, we naively thought...
Activision Scrap Plans For Two-Year Cycle, A Full CoD Is Coming In 2023
Despite Modern Warfare 2's strong launch, Warzone 2 hasn't been well-enough received to guarantee the income Activision wants over the next year, and so plans to move CoD onto a two-year cycle have been scrapped. What can we say? It's the age-old culprit: Activision's greed. They love that young money.
This comes from Insider Gaming:
Previous rumors have suggested that the game will be "premium DLC" for Modern Warfare 2 and although that appears to have been true at one point, Insider Gaming understands that the project changed direction to become a full premium standalone release planned for 2023.
They had originally planned to release a kind of map-pack with a bit of campaign content in November, but more as an expansion to Modern Warfare II. They must have realized that the DLC they were developing had just enough content for them to be able to wrap it up in a shiny new bow and call it a full game? Rest assured, dear reader, this is going to be a terrible Call of Duty.
All we know is that it's being developed by Sledgehammer, and it leads on from Modern Warfare II. It might even be sold as "Modern Warfare III", milking the last of the OG trilogy's reputation, for shame.
Where would you like the next Call of Duty to be set? And are you pleased about getting a new CoD this year?
This article contains affiliate links which are marked with [shopping symbol]. These links can provide a small commission for us under certain conditions. This never affects the products price for you.