With Call of Duty: Warzone Mobile, the popular BR shooter is finally coming to smartphones. In this article we summarize all news and features as well as the release date.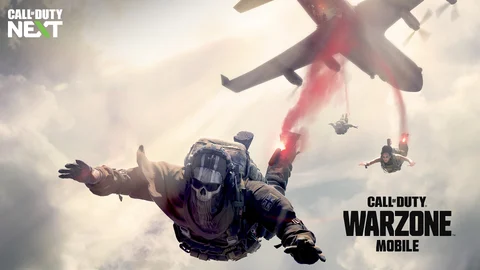 Call of Duty: Mobile has been around for a while now, and it's crazy successful. There are even tournaments and world championships with enormous price pools for it. So it's no wonder that Activision also wants to bring their huge battle royale hit Warzone to our smartphones. Games like Fortnite or PUBG have already proven that Battle Royales also work on mobile, and CoD: Mobile already has a BR mode based on Blackout from Black Ops 4.
Warzone Mobile was already announced back in March 2022 – at least there was a short blog entry back then looking for developers to help bring Warzone to mobile. But now the project is officially announced and even soft launched in Australia, so we have collected all the important info about Warzone Mobile here.
Warzone Mobile Release Date
Warzone Mobile was launched in Australia on December 1, 2022, and was recently introduced in Sweden. It was supposed to be released globally sometime in the first half of 2023. However, the expected release date in the App store was just changed to November 1, 2023. We don't know when exactly other countries will be added, and players can already pre-register on Google Play, but this sudden change in the App store is kinda worrying...
Update June 28: Activision CEO Confirms Fall Release Window
On June 28, 2023, Activision CEO Bobby Kotick claimed that Warzone Mobile would be released in Fall, 2023. He said this during the Microsoft FTC trial, so we are quite certain this is indeed true.
If you already have a good quality controller that you're comfortable with, then we highly recommend getting a phone clip and playing Warzone Mobile that way.
Warzone Mobile Features
Warzone Mobile features matches for up to 120 players and includes a number of cool new features. Since Warzone Mobile is closely tied to Warzone 2.0 and Modern Warfare 2, it shares weapons, operators, and more with those games, and even allow cross-progression between the games. So yes, you will be able to level your Battle Pass across games in Modern Warfare 2, Warzone 2.0 and Warzone Mobile.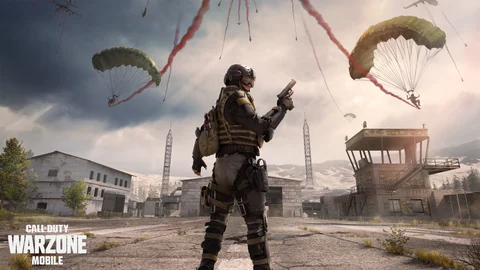 Here is a list of all known features so far, you can find more detailed info on Warzone Mobile on MobileMatters:
Two Battle Royale modes

20-minute matches – quads grouping
10-minute matches – duos grouping

Three Multiplayer playlists

Team Deathmatch (6v6)
Domination (6v6)
Hardcore (6v6)

Seven multiplayer maps


Scrapyard

Superstore

TV Station
Vacant
Storehouse
Shoot House
Storage Town


Social Features

Friend List – Shared across Call of Duty: Warzone Mobile, Call of Duty: Warzone 2.0 and Call of Duty: Modern Warfare II
Party – Maximum size six in a match
Channels – Up to five, for chat across Call of Duty: Warzone Mobile, Call of Duty: Warzone 2.0 and Call of Duty: Modern Warfare II
Voice Chat – In and out of game across Call of Duty: Warzone Mobile, Call of Duty: Warzone 2.0 and Call of Duty: Modern Warfare II


Missions

A unique way to acquire new items while pushing through milestones and earning points that can be redeemed for rewards


Challenges

Similar to other Call of Duty titles, these challenges will task players with completing sets of weapon, skill, or equipment-based tasks. These challenges offer a variety of rewards and a great way to get players to try out different play styles or tactics

Note, some Challenges will not be available at the start of the Limited Release but will come online over time


Shared Progression features across Call of Duty: Warzone Mobile, Call of Duty: Warzone 2.0, and Call of Duty: Modern Warfare II

Player level

Battle Pass

Weapon Progress
Gunsmith

A host of additional content will be added throughout the Limited Release.
Warzone Mobile Weapons
As mentioned before, Warzone Mobile shares weapons, operators and more with Warzone 2 and Modern Warfare 2. However, as of right now, not all weapons from the console/PC-version are available in Warzone Mobile yet. Here is a table with all currently available weapons in Warzone Mobile:
| | |
| --- | --- |
| Weapon Class | Weapon |
| Assault Rifles | Lachmann-556 |
| | STG A3 |
| | M4 |
| | M16 |
| | ISO Hemlock |
| Battle Rifles | FTAC Recon |
| | Lachmann-762 |
| SMGs | Lachmann Sub |
| | FSS Hurricane |
| | Fennec 45 |
| Shotguns | Bryson 800 |
| | Expedite 12 |
| | KV Broadside |
| LMGs | RAAL MG |
| | 556 Icarus |
| | RAPP H |
| | SAKIN MG38 |
| Marksman Rifles | LM-S |
| | EBR-14 |
| | Lockwood MK2 |
| Sniper Rifles | AX-50 |
| | Signal 50 |
| Handguns | X12 |
| | X13 Auto |
| Launchers | RPG-7 |
| | PILA |
| | JOKR |
| Melee Weapons | Knife |
| | Dual Kodachis |
Warzone Mobile System Requirements

The system requirements for Warzone Mobile have changed significantly from the alpha to the soft launch.Here, you can see the currently recommended requirements for iOS and Android operating systems:
| | |
| --- | --- |
| iOS | iPhone 8+ or better |
| Android | Adreno 618 or better |
| Memory | 3 GB RAM or better |
However, there could still be graphical improvements or other optimizations during the soft launch and beyond, so system requirements might change again for the global launch.
That's all the information we have on Warzone Mobile so far. As soon as we learn more, we will update this article for you. Until then, here arethe best weapons in Warzone 2.0 for you.
This article contains affiliate links which are marked with [shopping symbol]. These links can provide a small commission for us under certain conditions. This never affects the products price for you.