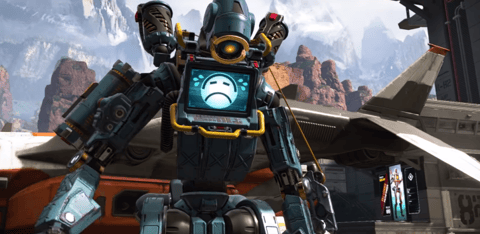 Apex Legends Season 4 is the gift that keeps on giving, as another popular bug goes rampant among the community.
What is Code 100?
Code 100 is an error occurring when players try to sign into their EA accounts. Many have experienced this over the last few days and the issue appears to be still unresolved. This has been an ongoing problem for the last year as it pops on and off every now and then. It was first discovered a week after the game's release in February 2019. Usually, it's more related to the game's servers than anyone's personal device, but both PC's and consoles can be affected.
The community has already used a workaround the problem, but it may be only temporary and not worth it at the end. It includes going to your internet settings and changing the main DNS to 8.8.8.8 and the secondary one to 8.8.4.4. In case you're worried those two are basically the DNS addresses of Google, so no harm should come from doing the changes. If that doesn't quite cut it, some suggest connecting your PSN ID to the EA account.
EA confirming the problem
The official EA Help Twitter acknowledged some server issues at bay, but even after claiming that they're resolved, users still had the problem.
Our sites and services are back to normal. Thanks for all your reports!

— EA Help (@EAHelp) February 18, 2020
If you're still having trouble logging in, you might wanna try some of the DIY fixes that we noted above. In any other case, it might be a better idea to just wait it out and give EA time to resolve it on their end.
Season 4 of Apex Legends started off really promising, with a new legend, a new weapon, map update, and all that jazz, but the overwhelming number of bugs that followed is proving to be problematic for many. To end things on a brighter note the game earned a spot in the 23rd edition of the DICE awards, where it won in the Online Game of the Year category. Among the other competitors were Call of Duty: Modern Warfare, Destiny 2: Shadowkeep, Wargroove and the Tetris battle royale Tetris 99.