With plans for TV shows and potentially even a movie, Destiny will soon be joining the ranks of video games that have evolved into "transmedia products". However, this whole project might be in danger. Because behind the scenes at Bungie a key employee just left, Head of Transmedia Derick Tsai.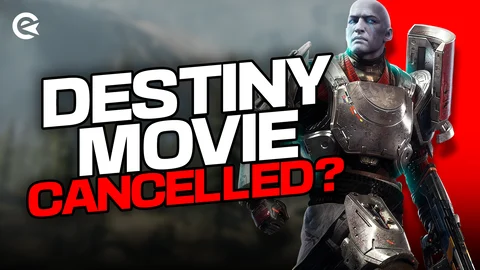 We first heard rumors about a Destiny TV show or movie more than 3 years ago. But upsettingly for fans, there seems to be a setback at Bungie, as one of the key people behind the project, Derick Tsai, is no longer working there.
Who Is Derick Tsai?
Tsai was Senior Development Executive and Head of Destiny Universe Transmedia at Bungie. He had the idea in mind to"expand Destiny into linear mediums (Animation, Film & TV, Books, Comics) and drive long-term engagement with new and existing fans,". You can also read about it in his LinkedIn profile description.

What Consequences Does Tsai's Resignation Have For Future Destiny Products?
We cannot say whether disputes about a potential Destiny film were the reason for the exit. Fans fear production of the hypothetical film will at least be put on hold for the time being. That's more than understandable, because Bungie has to start looking for a new Head of Transmedia first.
However, some Reddit users are not particularly sad about the postponement and generally question the film adaptation of some video games, as a user writes: "Let's not jump to TV and movies before you get the f*cking game in a state where the narrative makes any sense at all." Fans are understandably disappointed by the "story" of Destiny.
We don't know what will happen with the Destiny Universe yet, but we will keep you informed when we have more official info.
This article contains affiliate links which are marked with [shopping symbol]. These links can provide a small commission for us under certain conditions. This never affects the products price for you.