Halo veteran Joseph Staten has left Microsoft recently. He has now revealed that he is joining Netflix to work on a brand-new "AAA game".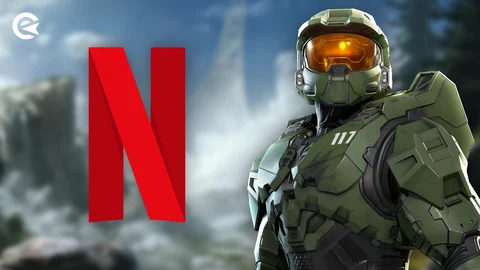 More and more lead creatives are leaving Microsoft and Halo-developer 343 Industries, making the future of the legendary franchise an uncertain one. Among these figures is Joseph Staten, who was part of the original Bungie team which created Halo. He has now revealed that he left Microsoft and 343 for an up-and-coming developer of new AAA-titles… Netflix. Yes, that Netflix.

Halo Co-Creator Joining Netflix To Work on "AAA Game"
Staten has revealed this news on Twitter, writing that he is joining "Netflix Games as Creative Director for a brand-new AAA multiplatform game and original IP". That is pretty wild: Netflix Games is neat, but so far it was focused on mobile games attached to the Netflix app, featuring titles like Into the Breach and Immortality.
So today, I'm thrilled to announce that I've joined @Netflix Games as Creative Director for a brand-new AAA multiplatform game and original IP. Let's go! 2/2

— Joseph Staten (@joestaten) April 17, 2023
It looks like the streaming giant is setting its eyes on bigger fish though and will make a big budget game for home consoles. What are they cooking over there?
Microsoft has been struggling with their exclusives recently:
Unfortunately, we didn't get more info on this mysterious new game. It's going to be extremely interesting to see what Netflix can do in the AAA-space though. And getting someone as experienced as Staten on board is a smart move, no doubt.
Staten joined Microsoft in 2013 after working with Bungie for years, including on the original Halo trilogy and Destiny. Most recently, he worked with 343 Industries to help with the development of Halo Infinite, before moving back to a different department of the company. He announced that he was leaving Microsoft earlier this month.