Twitch streamer NatyMoon's ASMR session was recently interrupted by a nearby gunfight.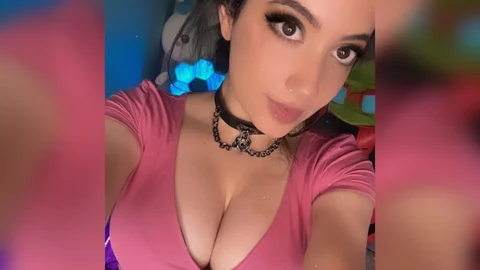 The rise of live-streaming has brought about a new wave of bizarre and sometimes unsettling incidents caught on camera. NatyMoon, a popular Twitch streamer, was in the middle of her usual ASMR session when her live broadcast took an unexpected and terrifying turn.

Twitch streamer NatyMoon has gained a large following of over 138,000 fans on Twitch with her nightly ASMR sessions aimed at promoting relaxation and stress relief. However, during a recent four-hour live stream, the streamer was abruptly interrupted by a series of gunshots that rang out outside her home. The sound of twelve quick shots sent the streamer into a state of panic, causing her to quickly mute her microphone and shut off her camera.
NatyMoon's ASMR Stream Gets Unexpected Sound Addition... A Gunfight
During a recent Twitch stream, Colombian streamer NatyMoon had her ASMR session abruptly cut short when an unexpected addition came to her broadcast: gunshots. As the streamer's fans tuned in for their nightly relaxation session, they were suddenly interrupted by the sound of gunfire from outside NatyMoon's home. The streamer's panic was evident on her face as she quickly muted her microphone and turned off her camera. Fans were left in the dark, flooding the chat with questions and concerns about what was going on outside the streamer's home.
The incident sparked concern and confusion among NatyMoon's close to a thousand viewers, who began flooding the chat with questions about what had happened. Some speculated that someone had been shot, adding to the fear and uncertainty of the situation.
This terrifying experience highlights the unpredictability of live-streaming and the potential risks involved in broadcasting one's personal life to a large audience. For NatyMoon and her fans, it was a frightening reminder of the dangers that can come with sharing our lives online.
This article contains affiliate links which are marked with [shopping symbol]. These links can provide a small commission for us under certain conditions. This never affects the products price for you.