If you've seen the film Ready Player One, you're probably wondering if there's a sequel planned and that's what we're going to talk about in this article.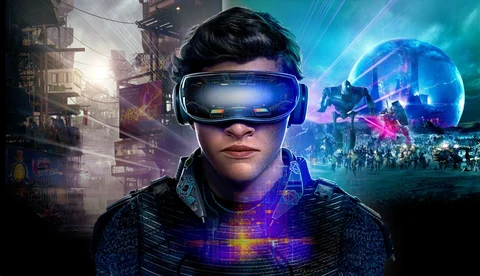 It's far from game over for the Ready Player One franchise. The first movie adaptation of Ernest Cline's 2011 novel was a hit, grossing over $582.9 million globally, and a sequel is in the works.
Ready Player Two, based on Cline's 2020 follow-up novel of the same name, is set to continue the story from where the first book ended. In this article, we'll explore what we know so far about the sequel and what we can expect from it.
Ready Play Two: Continue The Story
Ready Player One is set in a dystopian future, where people seek refuge in the virtual reality universe called the Oasis due to climate change and an energy crisis. The story follows Wade Watts, an orphan who uses the avatar Parzival, as he takes part in a competition to find an Easter egg hidden inside the Oasis.
The winner of the competition becomes the new owner of the Oasis and receives half a trillion dollars. In the sequel, Ready Player Two, Wade is placed in charge of the Oasis after winning the competition, and the story continues from there.
Inspiration
Cline started working on the sequel almost immediately after the first book was published in 2011.
However, he was inspired to write Ready Player Two after he saw the sci-fi universe of the first book come to life during the production process of the film adaptation. "I don't think I really started writing until they started production on the movie, which got me back into living in the world of Ready Player One," he told Entertainment Weekly in 2020.
Movie Adaptation
Cline has confirmed that a film sequel is in the works, although details are scarce. The project is in the early stages of development, and a director has not yet been attached to the project. Spielberg, who directed the first movie, has been occupied with other projects, and there is no word yet on whether he will return to direct the sequel.
The success of Ready Player One, both as a book and a movie, has ensured that fans are eagerly anticipating the sequel. While details are still scarce, it is clear that the story will continue from where the first book left off, with Wade in charge of the Oasis.
The movie adaptation is in the works, although a director has not yet been attached to the project. With the continuing popularity of the franchise, it's safe to say that Ready Player Two will be one of the most highly anticipated releases in the near future.