Stranger Things Season 5 is back soon, and we're hyped for Netflix's blend of 80s nostalgia, compelling characters, and thrilling horror. Here's everything we know about the last season of the show.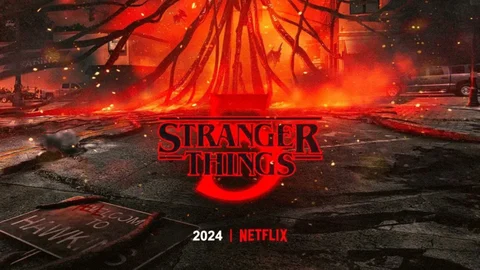 The writers of Stranger Things have given a hint about season 5. Although it's been more than half a year since the exciting conclusion of the penultimate season with a cliffhanger, we are still some distance away from Stranger Things 5. Nevertheless, information about the final installment of the popular Netflix series has been slowly trickling out.
Everything is at stake for the Hawkins in Stranger Things 5, as it will be the last season of the popular show. The fourth season of the show did not disappoint fans, but it left a lot of things to the imagination, resulting in numerous conspiracy theories.
Finn Wolfhard, one of the actors, revealed that the show would probably take close to eight or nine months to film, and the final rendition of Stranger Things would be on our screens before we know it.
One of the most talked-about characters is Eddie Munson, who has garnered a huge following due to his uncertain demise in the show. Fans believe that he is still alive and will come back in season 5.
Stranger Things Season 5 Will Be A "Baby on Steroids"
The latest piece of information comes from the official Stranger Things writers' Twitter account, which has teased that the fifth season will be like the offspring of the first and fourth seasons on steroids.
There are numerous ways to interpret this cryptic message, but one possibility is that the upcoming season will reintroduce the mystery and intrigue of the first season while retaining the grand scale and high stakes of the fourth season.
Season 5 is like if season 1 and 4 had a baby. And then that baby was injected with steroids.

— stranger writers (@strangerwriters) March 21, 2023
Another possibility is that the message should be taken literally, implying that a demogorgon and Vecna will create Beelzebub. Regardless, we do know that the mainline Stranger Things series will come to an end with the fifth season, but there may be spin-offs in the works. While the release date for the new season is still unknown, Noah Schnapp's recent TikTok slip-up has provided some insight into when filming will begin.
The creators have to tie up many loose ends in the final season, such as the mystery of what will happen to Max (played by Sadie Sink) after getting attacked by Vecna. Will Byers should play a significant role in moving the plot of the show forward as well. The creators have crafted the story of Stranger Things in a complete circle, starting with Will Byers.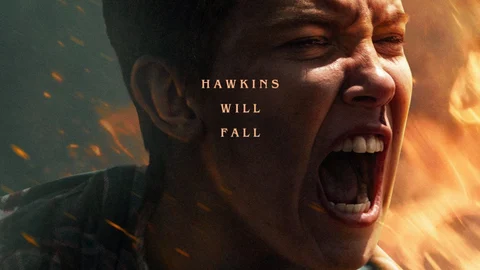 It remains exciting, and we are very much looking forward to the last season!