xQc is finishing is GTA Online journey, quitting GTA RP forever and "it was a good ending".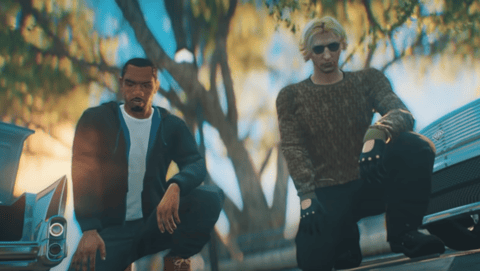 xQc has been a fan of GTA RP for a very long time, but he has decided to conclude Jean Paul's journey for good. He is quitting GTA RP forever, and whilst that might be sad, he went out on a high note, something that many internet series can't say the same about. It seems that xQc is finally making his departure from Grand Theft Auto Online's role-playing servers...
His character, Jean Paul, was pretty much a master gangster and has many an adventure over the months and years that xQc played GTA RP. He is stepping away now because he feels like he has reached the goals that he set for the character and that he feels that it was a "good ending" to Jean Paul's story. Oh, xQc, you're such a nerd.
The popular streamer has had a tumultuous few weeks, first sharing a bleedingly obvious opinion on Elden Ring, and then leaking Overwatch 2 for the world to see. Maybe he needs a bit of a break, to get his head back in the game, and maybe ending GTA RP for good is just the relief he needs. It was a great series whilst it lasted, and that's all it needs to be.
xQc and Jean Paul's GTA RP Journey Has Ended
After finishing a Grand Theft Auto V stream, xQc announced that this would be the last, explaining that he had reached Jean Paul's conclusion, and it was time to move on. It is a big shame for NoPixel, of course, with xQc being probably one of the group's biggest draws, but sometimes it's just the right time to leave. When you reach that point, it is a good idea to move on.
Speaking about the end of his GTA RP career, xQc talked about Jean Paul's ending, saying the following:
Ending on the casino heist was a good point to leave it on. We were very crime oriented... Finishing was a lot of fun, we spent a lot of time on it, and it was a Good Ending.

He also took the opportunity to address some of the hate that the character got, explaining that in the end he "wanted to create a hub for people to RP around and to have fun in there, but it's just a public server and once that's done there's nothing else to do".

So it's confirmed for sure that xQc will not be returning to GTA RP which, whilst obviously sad, does seem to make sense. Jean Paul might have been poor, but he was pretty cool, and we agree that this was one darn good ending for the character!
I don't know why people always kept trying to make fun of the character, because he was poor, but I was invested in doing new stuff, and progressing it.
So there you have it, folks, the end of an era. xQc's long journey with GTA RP has come to a close and, as sad as it is, we are happy for the guy. His character ended in the perfect way, he seems happy with how it went, and it seems that he avoided burnout. There really is nothing to complain about!