Another day, another SBC. The 88+ Icon SBC is back! Let's see what's behind the 88+ Icon SBC and if it's worth it. We'll show you what to do and who to get in the best and worst cases.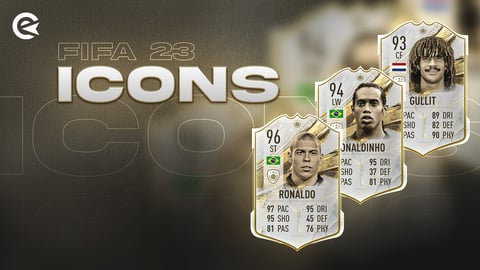 Sure, right now, everyone wants a Team of the Year player. But there are fantastic alternatives if you don't get one this year. Icons, for example. Fittingly, there's currently an SBC where you can get one. What do you have to trade for it, and who can you pull? Here is everything you need to know about the SBC.
Hope you don't need one after this weekend. If, nevertheless, you can get a PS5 Controller here.
88+ Icon Pack
The SBC is back and will be available until the 5th of February. You can repeat it five times. The crucial question is, what can you get out of the player pick? The answer is a Prime-, Mid- or WC-Icon. But what do you have to trade for? We'll show you in this article.
So, you are obviously left with the question: is the SBC worth it, or is it not worth it at all? To clarify this, we need to take a look at what requirements the SBC has and who we can pull in the best and worst case scenarios.
The Requirements
To complete the SBC, you must build 3 teams. An 83-OVR team with minimum one player 85 OVR and one TOTW Player, an 85-OVR team and an 86-OVR team. In the first team, the TOTW player can of course be combined excellently with the 85 OVR player.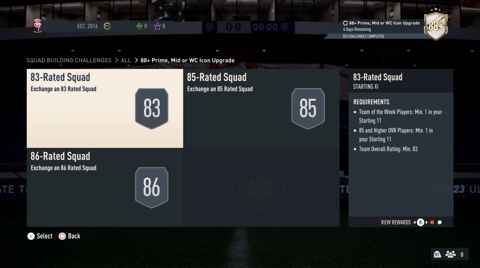 Possible Rewards
Probably the most important question when it comes to SBC's, of course, is who you can draw from it. And actually, we just want to know who we're going to pull in the best case. Just because we still believe that one day we'll have pack-luck. But in case you don't, we'll show you both sides.
Okay, to be honest, there might be some real goodness in there. The most worthwhile would be Pélé, Ronaldo, Eusébio, Johan Cruyff and Ronaldinho. But you can also still be happy about Zinedine Zidane, Luis Figo or Gerd Müller. This is only a selection of the Mid and Prime icons. There are a lot more playable cards you can draw.
So basically, it's always bad to pull a goalkeeper out of a pack like that. We want to draw a sick, playable card and not just any keeper. So Petr Cech or Iker Casillas will hardly improve your team. Also, Xabi Alonso, Fernado Torres or Javier Zanetti would also be bad picks. And between these players, there are still a lot of mediocre options.
Is The 88+ Icon SBC Worth It – Our Conclusion
The SBC really isn't that expensive for what you get. The SBC costs 260,000 Coins and if you look at the prices for icons over 88 on average, you usually come out with a plus. Also with TOTY going on most of you should have a decent amount of fodder in your club. If you want to improve your current team, you probably need luck. You can draw over 100 players, so the chance of getting one of the three cards that improve your team is low. On the other hand, you can try, especially if you still have enough cards in the club that you can't use anyway.
This article contains affiliate links which are marked with [shopping symbol]. These links can provide a small commission for us under certain conditions. This never affects the products price for you.