FIFA 23 Ultimate Team has some awesome SBC's. In this article, you will find out which players were best received by the community.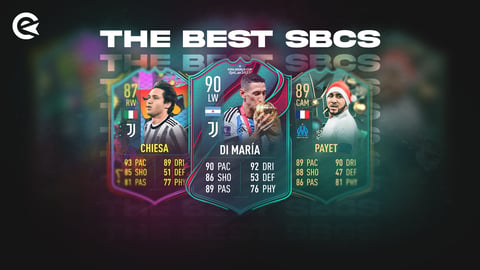 The FIFA 23 year is flying by faster than expected, everyone has their eyes on Team of the Year by now, and we've already gotten some awesome Squad Building Challenges (SBC'S) in Ultimate Team. Many of you should have completed one or the other of these.
But that got us to asking, what were the best and most popular Non-Icon SBCs we've seen so far?
The Best SBCs In FIFA 23 Ultimate Team
Whether an SBC is worth it is of course up to you at the end of the day. They can be worth doing if you have a lot of SBC fodder in your club, or you really want a player for personal reasons (overpriced Messi and CR7 SBC's). However, in general, based on the stats of the card, the price and the feedback from the community, you can assess whether an SBC is worthwhile or just trash.
Note: this article doesn't include Icon SBCs, so if you've had to deal with a smaller budget up until now, you've come to the right place, and you should have one or the other player anyway...
Ángel Di María – World Cup TOTT SBC
Wow! What was that World Cup final? As a reward for his outstanding in-game performance, Ángel Di María received a 90 rated World Cup Team of the Tournament SBC.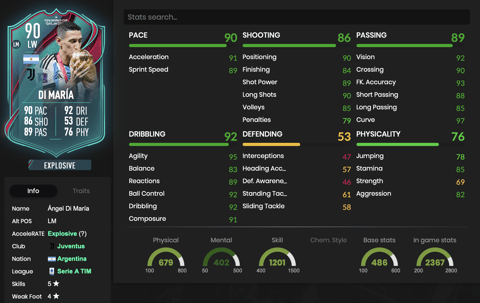 The best SBC of the year so far! This can also be seen on Futbin: The Di María card is the most popular card of the community in the whole game. With a Weak Foot upgrade to 4 Stars, the fast winger is also really cool in-game again. Adding 5-Star Skills, 90 Pace and 92 Dribbling for just 115K at the time was a must for any FIFA Gamer.
Ismaël Bennacer – RTTK SBC
For only 25,000 coins, you could complete the Ismaël Bennacer RTTK SBC. Value for money, probably the best that FIFA 23 has been able to offer us in Ultimate Team so far.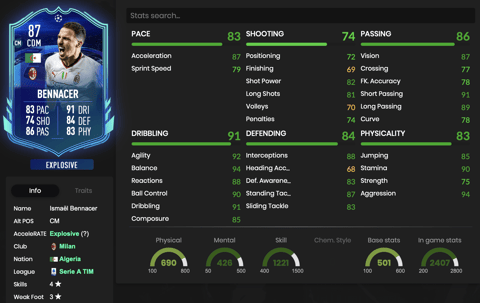 Ismaël Bennacer was one of the best central midfielders in Ultimate Team in November 2022. Chemistry links to Fikayo Tomori, Theo Hernández or Rafael Leão are a great option. Hence, Bennacer is one of the top 3 most popular cards in FUT 23 according to Futbin.
Arnaut Danjuma – Player MOMENTS SBC
Anyone who can still remember the early days of FIFA 23 Ultimate Team also knows that Danjuma was one of the best OP players in the game.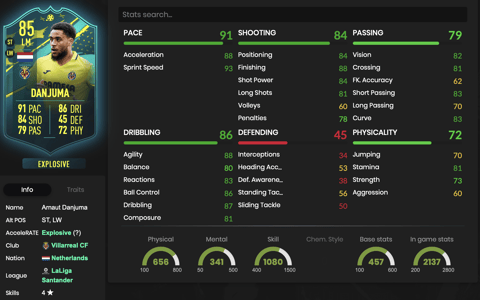 Danjuma was a baller in the early days of FIFA. With 91 Pace and 88 Finishing, he smashed everyone in the early stages of Weekend League. 4-Star Skills and Weak Foot come on top of that. Moments Danjuma cost 45,000 coins and definitely makes it into the FIFA 23 Hall of Fame of try hard cards.
One thing is for certain: controllers have been broken when Danjuma was on fire in the Weekend League.
Federico Chiesa - Out of Position SBC
Federico Chiesa was once one of the best right wing players in Ultimate Team. 140,000 coins was his price.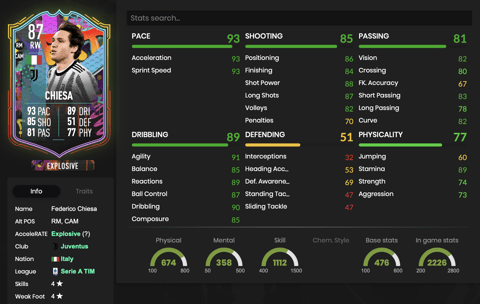 Federico Chiesa's Out of Position SBC appeared in Ultimate Team at the end of October. And with stats like that in October, you can imagine what was going on there. With 93 Pace, 91 Agility and 89 Stamina, not even Ferland Mendy could keep up.
Dimitri Payet – Winter Wildcards SBC
Dimitri Payet was available for just under 80,000 coins in the Winter Wildcards promo. You can only feel sorry for anyone who missed it...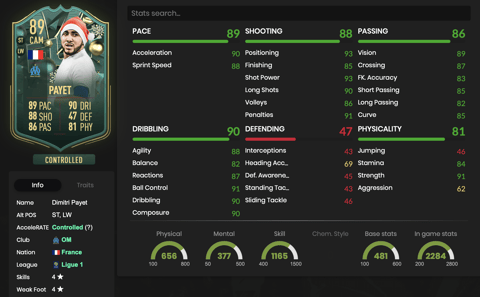 I'm telling you, Payet is anything but an 89 OVR in-game! The man plays like he's on crack. Dimitri Payet has 4-Star Skills and Weak Foot and can be used as ST, LW and CAM. Ligue 1 and France links are just one of the many advantages.
With 93 Shot Power, 90 Long Shots and 85 Finishing he strikes everything in the corner. But he is also made for 1v1: 89 Pace and 90 Dribbling is very dangerous!
What have been your favorite SBCs so far? Let us know in the comments!

This article contains affiliate links which are marked with [shopping symbol]. These links can provide a small commission for us under certain conditions. This never affects the products price for you.