Like every year, the Road to the Finals cards are also available in FIFA 23. Bayer Leverkusen's Moussa Diaby was available as an SBC and is well on his way to collecting more upgrades!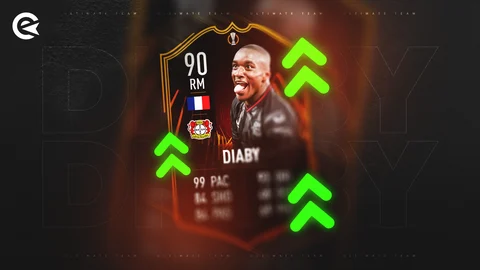 The draws for the UEFA competitions have just taken place, and one thing is certain. Moussa Diaby has plenty of potential for further upgrades. Diaby is a dynamic Road to the Final special card, which was available during February as an SBC. And ayone who missed the card is probably very upset.

The RTTF cards are dynamic special cards. Players get an upgrade to their standard stats at release and can then increase further. The upgrades are awarded according to the results of the teams in real life. If you missed Diaby and want to know which players to bet on in the international competition's event, check out our RTTF Trading Tips.
FIFA 23: Moussa Diaby RTTF SBC – With Upgrade!
With the release of the promo, Moussa Diaby was introduced as the first Road to the Finals Squad Building Challenge. The SBC was excellent value. For only 85,000 coins, you could get Diaby, who got his upgrade to 90 OVR after the last win of Leverkusen.
If you have completed the SBC, your best chances are linking him through french players.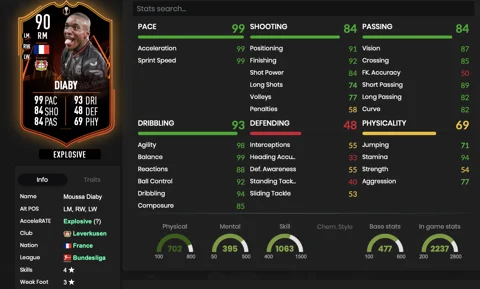 These were the requirements for Diaby:
Moussa Diaby

# players from Bundesliga: Min. 1
IF Players: Min. 1
Squad Rating: Min. 85
# of players in the Squad: 11