EA currently releases Icon SBCs every other day, that's a big W. Unfortunately we can't complete every Icon SBC, so in this article we show you the best Icon SBCs in FIFA 23.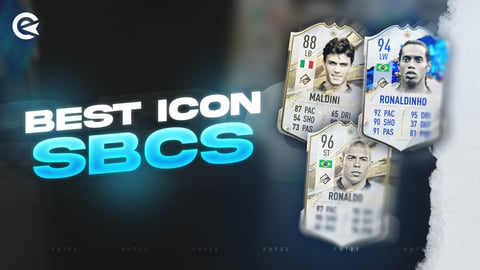 The FIFA 23 content is currently from another star. The Team of the Year is live, there are TOTY Icons for the first time in history. As if that wasn't enough, there is an Icon SBC almost every other day. We've already been treated well with Squad Building Challenges around Paolo Maldini, Jairzinho and Zinedine Zidane in recent weeks. What else is in store for us in the coming days?
The Icon SBCs are a great way to get rid of the fodder collected for the TOTY. But choose your icons wisely, because not every SBC is as good as it seems.
The Best Icon SBCs In FIFA 23
At this point, props go out to EA, who really make an effort for the TOTY. Which makes sense, because this event earns them the most money in the year. We don't even want to know how many millions or billions the North Americans earn with Ultimate Team in January.
But back to the topic: The selection of icon SBCs is really genious. There is something for every position and every nation. In some cases, the value for money is outstanding, such as with Hugo Sánchez or Xabi Alonso. With the Icon SBCs of Rooney or Kaka, the value is good, but nothing more.
Icon SBC And Transfer Market In Comparison
The price of the SBCs varies almost daily, of course. Currently, the SBCs are really expensive because the fodder is expensive. Some time ago, 87 OVR players cost 16-18k, now you pay at least 26k. That's logical, because when a lot of good SBCs come into play, they are often bought. The greater the demand, the higher the price.
After the Sergio Ramos, Gareth Bale, Kylian Mbappé and 88+ Icon SBC, fodder is pretty much in demand. Feel free to wait until the hype dies down a bit to save coins for the best Icon SBCs. When Sánchez came out, the SBC was about 300k coins cheaper. Today, unfortunately, it looks a bit different.
We have listed a table showing how expensive the SBC is compared to the transfer market.
| | | |
| --- | --- | --- |
| ICON | SBC PRICE (in Coins) | TRANSFER MARKET (in Coins) |
| Xabi Alonso | 460.000 | - |
| Paolo Maldini | expired | 530.000 |
| Jairzinho | expired | 1.565.000 |
| Kaka | 707.000 | 635.000 |
| Wayne Rooney | 503.000 | 480.000 |
| Steven Gerrard | 530.000 | 260.000 |
| Hugo Sánchez | 762.000 | - |
| Petr Cech | 290.000 | 216.000 |
| Zinedine Zidane | 1.880.000 | 1.260.000 |
As you can easily see, the SBCs currently cost the same as the transfer market version or even a little more. As I said, this is due to the high fodder prices. After the TOTY we will update the prices here and start a new analysis. Despite the Fodder prices, Maldini Baby sadly expired. You missed an elite defender, shame on you.
You should also always take into account that you get reward packs for each completed challenge. Theoretically, you can also get valuable tradeables in these packs. Nevertheless, we would advise you against some players, for example Steven Gerrard and Zinedine Zidane.
Gerrard is simply too bad to be a good option for your Ultimate Team. He is also far too expensive. If you want to try him out, you'd better buy him. Zidane doesn't have a good value either, you have to take a lot of time to complete the SBC and you pay another 250k for the untrade card on top of that.

The Best Icon SBCs
Number 1: Xabi Alonso
Babe, wake up. New Gullit Club member just dropped!
FINALLY, XABI ALONSO HAS A PLAYABLE CARD IN FIFA ULTIMATE TEAM!!! How cool is that? His standard gold version or even most of his Icon cards lacked the necessary pace to be considered for many meta squads – however, with the new TOTY Icon SBC, EA bumped up his pace to 80!
The midfield maestro is currently on top of our list, mostly because you'll get an awesome TOTY Icon which is also part of the Gullit Gang for just about 460K coins! On top of that, the challenge will remain in FUT for another 13 weeks – maybe you should wait until the price drops even further. But remember: It's already an amazing deal with 92 % upvotes on FUTBIN.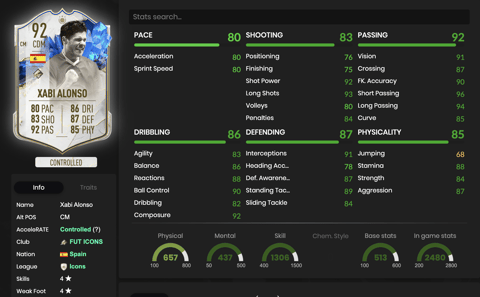 Number 2: Hugo Sánchez
Hugo Sánchez was the first TOTY Icon SBC ever in FIFA. His SBC still runs for a couple more weeks, so you can wait until the fodder is cheap again. We can really recommend Sánchez, he has 4 Star 4 Star, a strong finish and the necessary pace. Plus you can't buy him, so having the card at the club is special.
The value is also top, for 768k you get one of the better strikers in the game. The only weakness: there are few good Mexicans to whom Sánchez could give a link. But maybe there will be playable Mexicans in the next few weeks.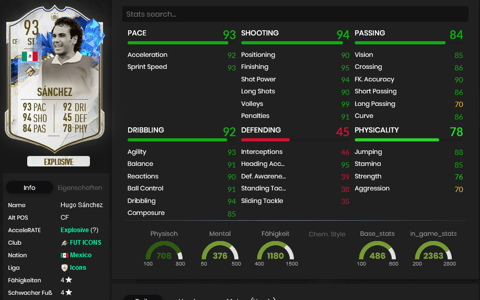 Number 3: Paolo Maldini
Maldini is probably the best value SBC in FIFA 23. You get an absolute elite defender with a good nation who can also play LB and CB. As a central defender Maldini is a real powerhouse.
The SBC is 100k cheaper than the transfer market card despite the high fodder prices. If you don't complete this SBC, it's your own fault. Together with TOTY Flashback Ramos, Maldini is one of the best SBC defenders in the game.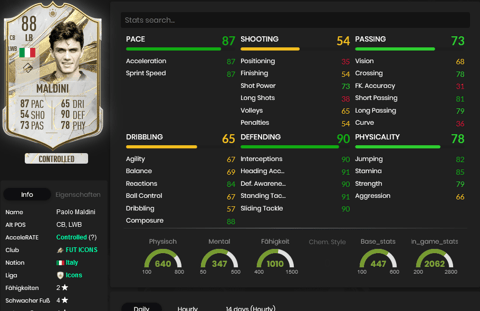 Number 4: Jairzinho
You play against Jairzinho at least every other game in the Weekend League. And defending him is honestly a nightmare. There is no other card that is so fast, agile and has such a good finish. But that's not all, because Jairzinho has 5 star skills. His SBC expires soon too, so don't hesitate and grab him. If you have the coins, of course.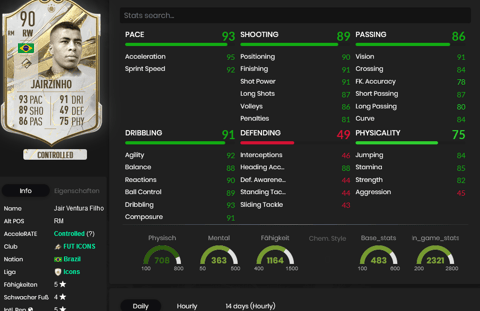 Number 5: Petr Cech
Petr Cech is currently the only goalkeeper you can unlock via SBC. His value is not outstanding, but having an untrade goalkeeper icon in your club has no downsides. Of course, the Czech Republic is virtually impossible to link. But you can use Cech for various objectives, such as the Homegrown 11 Challenge. And for 290k you can get a 91 OVR goalkeeper.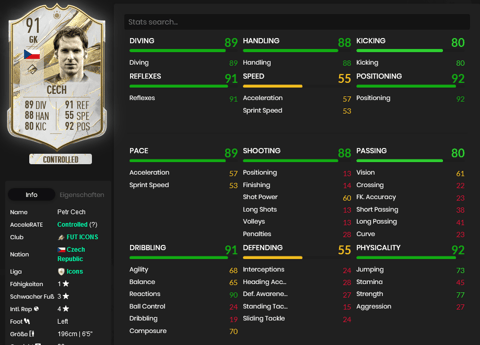 The two SBCs for the Englishmen Rooney and Gerrard are not that great, unfortunately. They're just the kind of players EA has to get good value for, otherwise no one will sign them. And honestly, if Rooney and Gerrard would cost 200k, we would seriously think about signing them. But like this? Thank u, next.

This article contains affiliate links which are marked with [shopping symbol]. These links can provide a small commission for us under certain conditions. This never affects the products price for you.