Real Madrid's Rodrygo received a MOTM card in FIFA 23 Ultimate Team for the match against Liverpool in the Champions League. One wonders what for?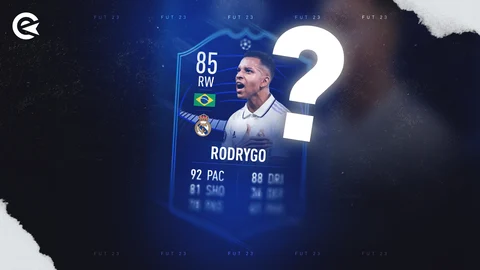 The EA fails don't stop. Rodrygo gets a Champions League MOTM card for the 5:2 win against Liverpool FC. We wonder why? Sure, Rodrygo didn't play badly, but there were plenty of other players who deserved it more.

Also, an 85 card isn't even that helpful in February either. The other events have more to offer...
MOTM In FIFA 23: Rodrygo Is Awarded Man of the Match
Real Madrid put in an amazing performance in the Champions League, turning a 0-2 loss into a 5-2 win. Vinicus Jr. was the hero of the night during the day. But EA obviously sees things differently.

The Rodrygo Champions League Man of the Match card was released in FIFA 23 Ultimate Team on February 22, and the community was not happy at all. This is also shown by the downvote of 89% on Futbin.

In January, we could already choose the first MOTM card with Edin Dzeko, pretty cool action from EA. Too bad the second MOTM award didn't go as well. If Rodrygo would be at least a little better it would be okay, but an 85 card for 80,000 coins is just too much. Here are his in-game stats: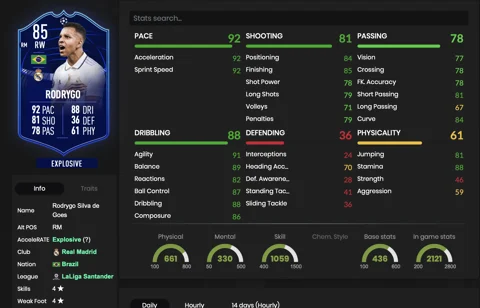 The card is available as a Squad Building Challenge until March 1st. The requirements look like this:
Real Madrid
Players from Real Madrid: Min. 1
Squad Rating: Min. 83
La Liga
Players from LaLiga: Min. 1
Squad Rating: Min. 84
Will you complete the card?