EA FC 24, the "new" FIFA 24, is just around the corner. We already know about various new features in Ultimate Team. EA finally listens to the community!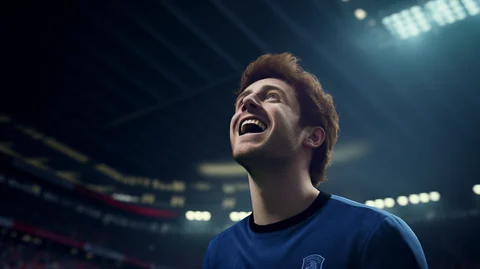 In the new EA FC 24 Deep Dive Trailer, EA Sports introduced the new features for Ultimate Team, which we already reported on several weeks ago in our EA FC leaks article.

EA has taken the community's feedback to heart and incorporated various new features into the most popular game mode, Ultimate Team.

The EA FC 24 beta test phase is currently ongoing, allowing players to try out all the new features in Ultimate Team.
New Ultimate Team Features in EA FC 24
For years, the FIFA community has been wishing for various new features for Ultimate Team. Some wishes have come true, while others are still waiting for implementation, but that's a topic for another article... EA FC UT is getting roasted properly.

Today, we're focusing on cool new features that will undoubtedly make your life in Ultimate Team easier!
EA FC 24 Ultimate Team: Revamped Chemistry System For Icons
With FIFA 23, a completely new chemistry system was introduced. Instead of the familiar green, yellow, and red links, Chemistry Points and Position Cards were introduced. It wasn't a bad idea overall, you just needed to get used to it and fix some minor issues.
In FIFA 23, for example, Icons didn't distribute League Points, making them a hindrance in squad building. That will change with EA FC 24, as Icons will give EVERY player a League Point. Additionally, cards with the same nationality will receive two points. Icons will become truly useful in UT once again.

Speaking of Icons: In the past, we were used to playing with three different versions of Icons. But that's history now; there won't be Baby, Mid, and Prime Icon versions anymore. Instead, we'll get a "normal" version of the Icon, which will receive upgrades through promos.

So, get ready to pull Icons from promo packs right from the start. A smart marketing move by EA to earn even more money through FIFA Points.

Women In Ultimate Team
We've already extensively covered that women are available in EA FC 24 Ultimate Team. In the linked article, we've also explained how women fit into the Chemistry System.

From the trailer, we've already seen some women's ratings. Sam Kerr will have a rating of 91 – that's going to be really powerful.
Ultimate Team Evolutions In EA FC 24
Evolutions is a brand-new feature that allows you to continuously evolve a club legend. If you have a player with a low rating in your club, but you really like that card, you can "activate" it as an Evolutions card.

Once you've done that, you can improve the rating, perks, and additional abilities through objectives. Despite its seemingly cool nature, we have some concerns about this feature, which we explain in the following article: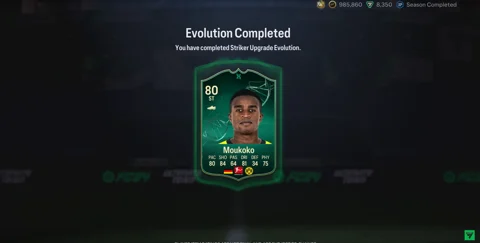 EA FC Playstyles: New Traits & Perks
In Ultimate Team, you can not only improve the stats of your club legends, but also customize and level up their playstyles with traits and perks. The perks will have a significant impact on gameplay. We all remember that scene in the trailer where Haaland smashes the ball into the goal with a Power Shot... That could become really overpowered.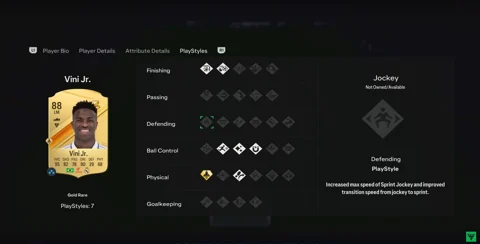 Squad Battles Match Time Reduced
Squad Battles is the offline game mode primarily used by players to complete objectives. Here, you can casually collect points against AI opponents. In EA FC 24, the half-length of matches will be reduced from six to four minutes. This sounds like a good change – as long as the objectives' requirements remain the same.

We can imagine that EA is thinking: Yes, we're reducing the match time per game, but we'll increase the requirements so that you'll spend just as much time completing objectives as before. Great.
Transfer Market Changes in EA FC 24
The Transfer Market is undergoing a small change that could have significant consequences: PC players will no longer have their own transfer market; instead, they will share the "general" transfer market with consoles. Now, only the Nintendo Switch remains with its own transfer market.
Hopefully, EA Sports will have their anti-cheat software under control from the beginning, otherwise, PC players might take advantage of the transfer market with bots. As console players, you won't have a chance to snipe cards from the transfer market anymore.

New Pack Animation
We've already provided detailed information on how the new pack animations in EA FC 24 Ultimate Team will look. What's new, though, is that you can now even pull two walkouts simultaneously, and they'll pass the ball to each other on stage. It looks truly epic!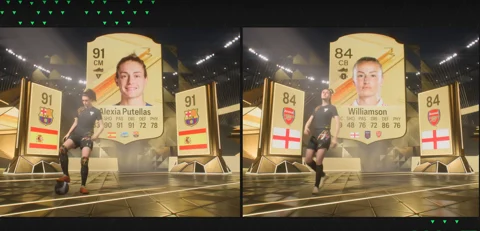 New Menu in EA FC Ultimate Team
The UT menu has been completely overhauled for EA FC 24, allowing for faster switching between game modes, objectives, SBCs, and the transfer market. That's a rare win for EA.
Claim All Objectives

However, the biggest win is still to come: In EA FC 24, there will be the "Claim All Objectives" feature! We were all frustrated by having to individually access and collect all rewards when completing tasks. That ends with EA FC 24! With just one button press, you can collect all earned rewards at once – saving you a loooot of time.
Those were all the new features in EA FC 24 Ultimate Team. Thankfully, EA listened to the community's feedback and made various adjustments. We're hyped for the new game!
This article contains affiliate links which are marked with [shopping symbol]. These links can provide a small commission for us under certain conditions. This never affects the products price for you.