EA Sports is once again facing controversy for including gambling mechanics in their games. Belgium were the first to confront this problem in 2018, but now Australia also wants to change its gambling laws for video games to protect young people from addiction.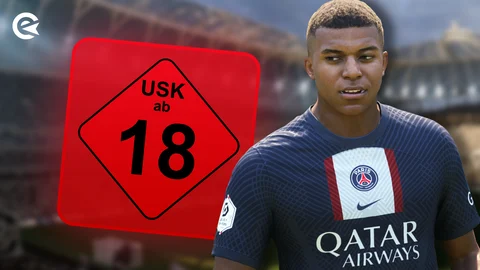 EA Sports FC could get a "Mature" age rating in the future. The devs have been accused of including digital gambling with their most successful mode Ultimate Team for years. In Ultimate Team, real money can buy packs in which good or bad players are randomly included.
The more money a gamer spends, the more likely they are to pack a good player. This pay-to-win idea brings advantages in-game - and can trigger gambling addictions in gamers through a sense of achievement. Belgium already reacted in 2018 and banned packs from FUT.
In Australia, a law is being drafted to protect its younger population from digital gambling. EA Sports has been confronted with this issue in the past. But unlike previous efforts, this might actually be effective.
Gambling In EA Sports FC – What Happens With The FUT Packs?
Everyone who has ever played FIFA Ultimate Team will have gone through this experience:
You earn a pack.
The pack is terrible.
The FUT Champions Rewards didn't help at all.
So what is the only alternative? Right, go to the store, buy FIFA Points for real money and open more packs. Then, when you pack a good player who improves the team, you feel vindicated for gambling.
These effects are different for everyone. But the fact is that dopamine is released when you see a good player. So the idea of giving the game an age restriction actually makes a lot of sense. If you're an adultand want to buy the packs, you've only got yourself to blame, but almost everyone would agree that kids shouldn't be exploited in this way.

Australia Changes Laws On Digital Gambling
The Australian government is currently drafting a concept to restrict digital gambling. It will differentiate between simulated gambling and games with loot boxes or packs.
If the law goes through, games with loot boxes will only be available in Australia for those at least 15-years-old. FIFA, or EA Sports FC, would fall into this category.
Per the Australian government's PR statement:
'These stricter measures, which are a top priority for the government, will help protect the most vulnerable in our society from harm caused by gambling and signal that such games are not suitable for children. Recent research [...] shows a link between both lootboxes and simulated gambling and draws attention to hazards such as gambling addiction.

In our opinion, they could even make an argument to give the game an 18+ rating.Because FUT packs are extremely close to simulation of gambling.

EA Sports vs. Gambling: An Ongoing Issue
In Belgium, the opening of packs in Ultimate Team with FIFA Points was already banned in 2018. EA initially wanted to take legal action against this Belgian ruling, but it did not come to a trial because the North Americans probably did not see any chance of a positive outcome from their point of view.
We were a little surprised that Belgium was one of the few exceptions that banned gambling in FIFA and EA Sports FC and that no other countries have followed suit.
It is also not so easy to accuse EA of gambling here. After all, you don't receive real money as winnings or payouts, but only an in-game currency. In addition, EA has recently started to indicate the probabilities of the items to be drawn in a pack.
Furthermore, you can open the packs without FIFA Points. However, you need an unjustifiably high number of coins compared to the transfer market. All these factors play into EA Sports' hands to deny pure gambling for FUT. Nobody is forced to open packs. One can also be successful and start a road to glory without any real money at all.
Since FIFA 23 there are also the PlayStation Tournaments. Anyone can play in these tournaments without paying any entry fees. The reward is (predictably) FIFA Points. So EA can argue that you can earn FIFA Points and don't have to buy them.

But Australia's step is definitely a step in the right direction. Maybe more countries will follow this example and put an age restriction on EA Sports FC. Ultimate Team without pay-to-win would be so much more fun.
This article contains affiliate links which are marked with [shopping symbol]. These links can provide a small commission for us under certain conditions. This never affects the products price for you.