With the end of the FIFA series, there will be no traditional EA-style FIFA 24 cover released this year. The transition to EA Sports FC is complete as of early July. EA revealed the EA FC 24 covers for the Ultimate Edition and the Standard Edition: : and it turns out, our prediction was spot on.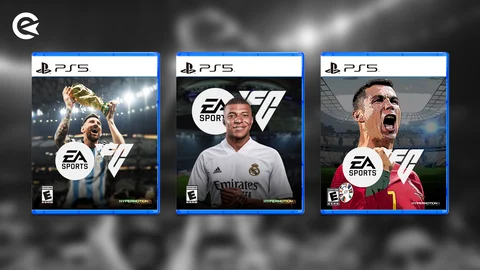 Many things will change, but we probably still hear the iconic "EA Sports – it'sinthegame," once we launch the new EA football simulation this year.
However, there are exciting changes ahead. First and foremost, we'll need to adapt to the new name, EA Sports FC, which will likely be abbreviated as EA FC 24. Additionally, we can anticipate new ratings for the top 100 players in EA Sports FC.

Following Kylian Mbappé's stellar performance as the cover star, we said early on that it's time for EA to shake things up once again this year. You can find the new EA FC 24 covers here but also make sure to scroll down and take a look at our predictions.

All FIFA Covers: From FIFA International Soccer to FIFA 23

View gallery
EA FC 24 Cover: Ultimate Edition And Standard Edition Revealed
EA first revealed the cover of the Ultimate Edition and got roasted as never before. Some players just look weird. They later explained that this was due to time constraints, as some
players only notified them at the last minute about their desire to be included.
Fair enough... but you had a full year to work on this? This company never fails to surprises us, that's all we're gonna say to this.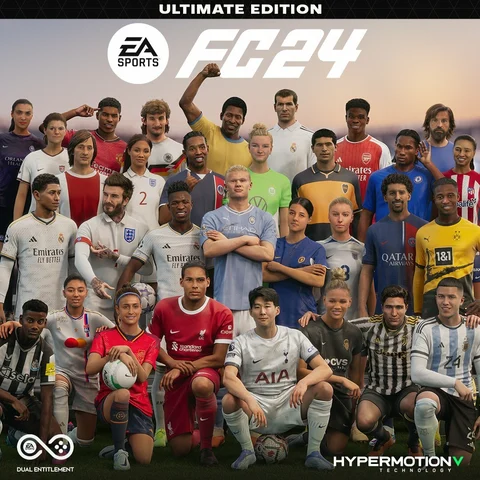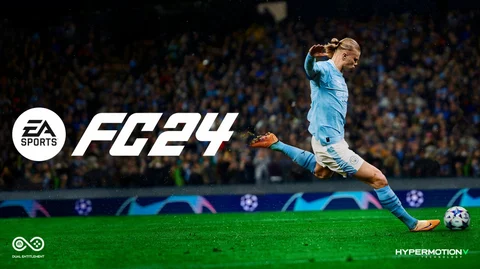 FIFA 24 Cover Predictions: Who Will Be The First New Face Of EA Sports FC 24?
We have created six options for you, which we have sorted based on which cover we would most like to see. So the list starts with the least creative option...
5. Kylian Mbappé
Yeah, Mbappé wouldn't get us tooooo hyped to be fair. If we really "have to see him again", then he better make a move in the summer and leave Paris Saint-Germain for good. Sorry to the PSG fans out there, but we would simply love to see him as the new Karim Benzema in a Real Madrid kit – or in the Premier League.

Anyway: we don't really expect him to be the face of the EA game for the fourth time in a row. Not even Lionel Messi had this honor. But maybe Mbappé will be on the cover of the football game that the FIFA wants to release.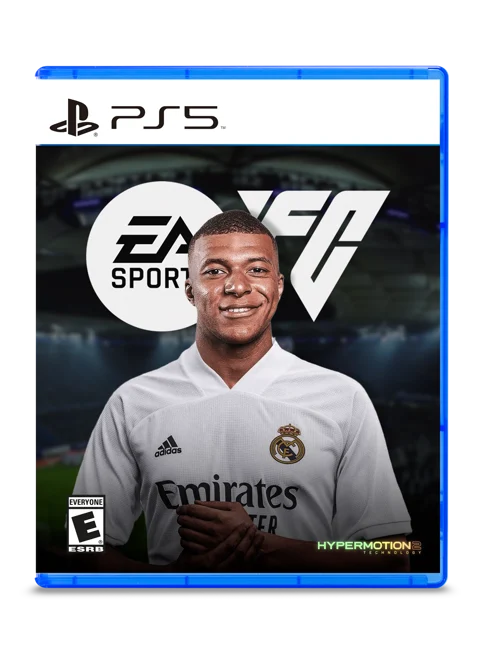 4. Alisha Lehmann
After Sam Kerr was the first woman ever on a FIFA cover, and with rumors that FUT in EA FC might start including women, we think having a female player on the cover would make a powerful statement.

Well, Alisha Lehmann is definitely creating a buzz in the football world right now, and was already featured in FIFA 23 with a jersey collaboration in FUT. She's definitely a strong candidate for the cover. But we could also imagine Alexia Putellas –as EA forgot her in FIFA 22 – as a way to make amends for that huge fail.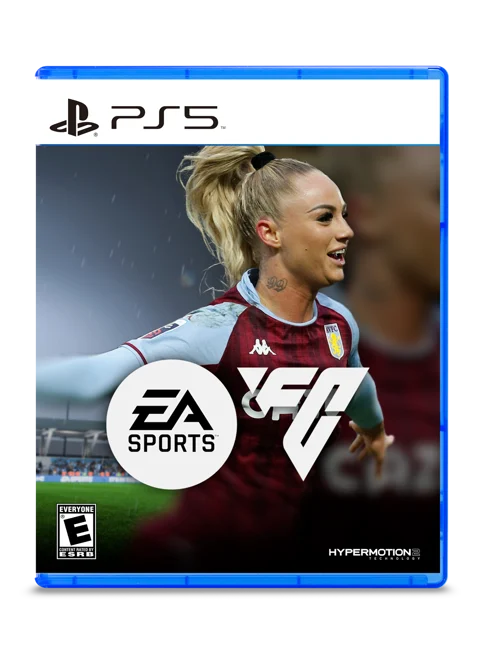 3. Gavi & Bellingham
Another option for EA would be to search for the next Mbappé: young, talented up-and-coming stars of the future. With Gavi as winner of the Kopa Trophy and Jude Bellingham as shooting star of Europe (imagine him in the beautiful white Real Madrid kit), both would make a great fit for the cover.
There are certainly other young candidates as well: Pedri, Jamal Musiala, Eduardo Camavinga, and many more – but perhaps EA will take a different route and choose two legends of the sport, as long as they're still on the pitch...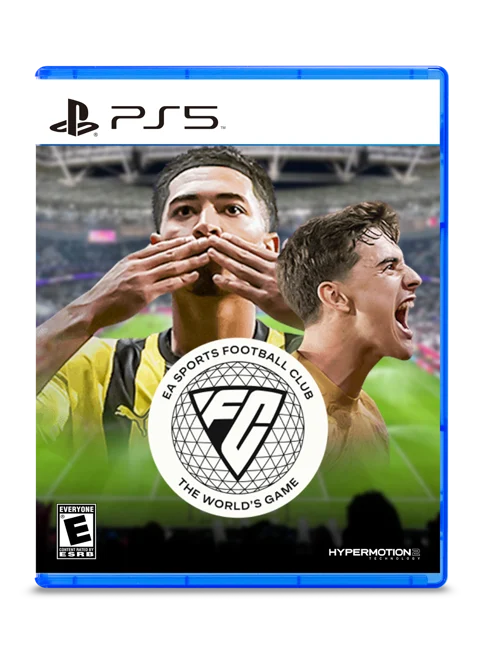 2. Lionel Messi & Cristiano Ronaldo
The most iconic cover of all time would be those two GOATS together. Well, now that Messi won the World Cup, this discussion might finally be over...
We created a version of what the new Ultimate Edition might look like. Goat Edition: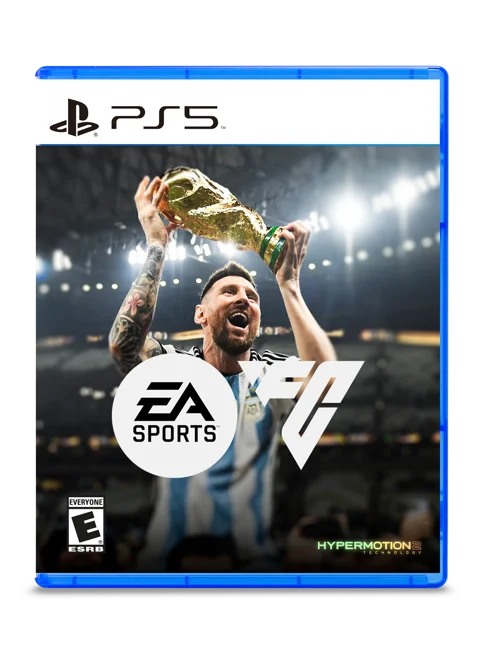 But we don't even want to get into this GOAT discussion here. Just check this potential Ronaldo cover in a bit more comicy style and tell us you would not immediately pre-order the new game. Actual chills.
But we also have someone in mind who might have the best chances of becoming EA's new cover star...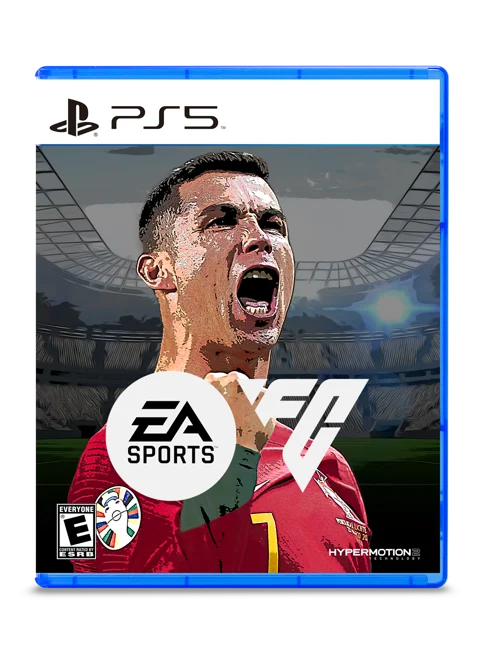 1. Erling Haaland
Yip. The world-class goal-scoring machine from Manchester City, who shatters records and instills fear in the face of every defender. Not much needs to be said about this Norwegian force of nature: he represents success, no matter which club he plays for.
Maybe he will join the EA Football Club and be the next poster boy for the upcoming years, just like Mbappé before him.
We are excited to find out who will be the new face for EA FC alongside David Beckham.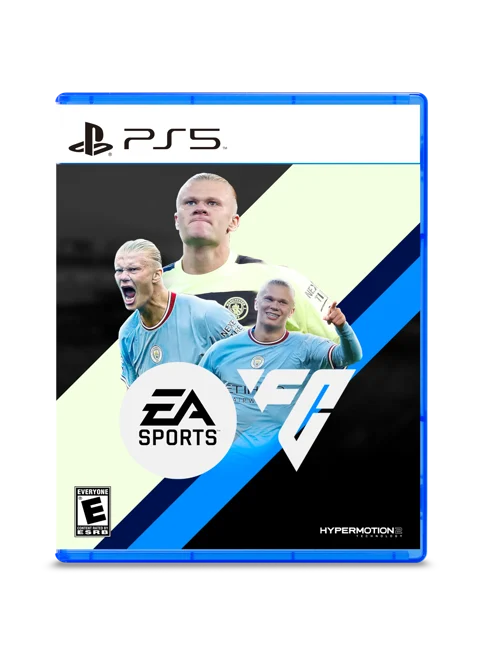 This article contains affiliate links which are marked with [shopping symbol]. These links can provide a small commission for us under certain conditions. This never affects the products price for you.