In FIFA 22 we've just got a new SBC for Ultimate Team: FUT Birthday Declan Rice. But is the SBC worth it? And how many coins do you have to spend? Let's have a look...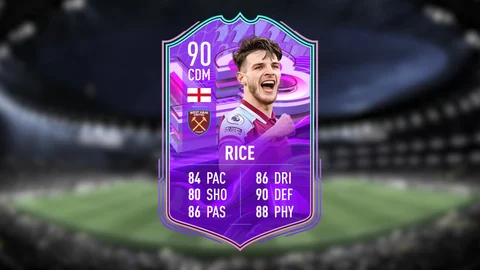 The FIFA 22 birthday party ain't over yet, round 2 of FUT Birthday has arrived! We've got a pretty nice SBC here – you can get your hands on Declan Rice and earn yourself a midfield bully for your squad. But is the player really worth it? And how expensive is he as a Premier League star? Let's check it out!

FUT Birthday Declan Rice SBC Summary

The challenge was released on 03/10 and will be available in Ultimate Team until 03/24 – soo,exactly 2 weeks. Just take a look at his Special Card yourself:

| | |
| --- | --- |
| Position | CDM |
| Nation | England |
| League | Premier League |
| Club | West Ham |
| OVR | 90 |
| Price | 338K-357K |
| Pace | 84 |
| Shooting | 80 |
| Passing | 86 |
| Dribbling | 86 |
| Defending | 90 |
| Physicality | 88 |
With these stats, he can definitely keep up with the best players in FIFA 22 and even made it into the Gullit Club. Furthermore, EA Sports even gave him 5* skills – in combination with 86 balance this could actually matter quite a lot. His body type is High & Average, it just depends on personal preferences, though. For some he is too clunky in the midfield, for others, he is just right. Here are all his in-game stats: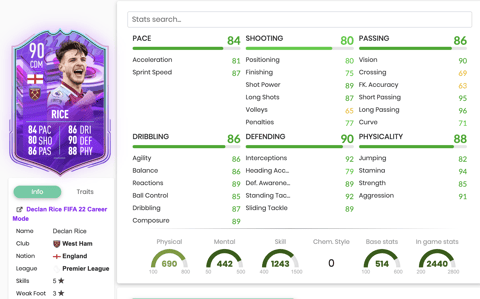 Is The Declan Rice SBC In FIFA 22 Worth It?
Rice, Rice, Baby... the SBC not only has an awesome name but also pays off. A Premier League player with these stats usually costs more than 350K coins – even on the FIFA 22 transfer market. For comparison: for a N'Golo Kanté Special Card you have to spend at least a million coins. And is there really such a big difference between the two?

Pro Declan Rice
Con Declan Rice

5* Skills + Balance
94 Stamina
PL + England Links
Price
FUT Birthday Declan Rice SBC Cheapest Solution & Rewards
If we're even showing you the cheapest solution, it means that this challenge has a lot to offer! And of course, even with average cards, you should know how to get the cheapest deal. So let's take a look at the teams you have to swap for the Englishman:
| | | |
| --- | --- | --- |
| PlayStation | Xbox | PC |
| 342K | 338K | 357K |
Declan Rice England SBC Cheapest Solution & Rewards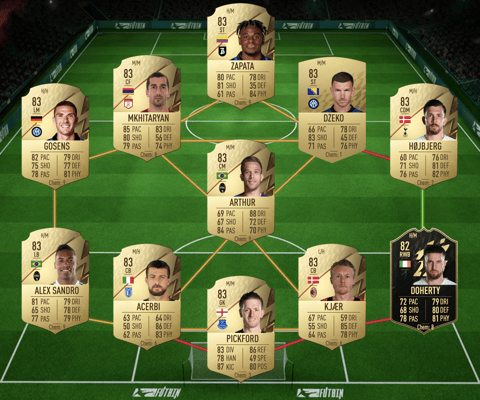 Rice Team 1 SBC Requirements
Players from England: Min. 1
IF-Players: Min. 1
Squad Rating: Min. 83
Team Chemistry: Min. 70
Reward: Small Rare Mixed Players Pack
| | | |
| --- | --- | --- |
| PlayStation | Xbox | PC |
| 26.8K | 27.6K | 28K |
Declan Rice Premier League SBC Cheapest Solution & Rewards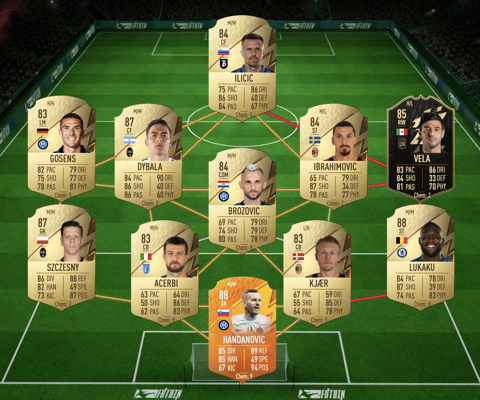 Rice Team 2 SBC Requirements
Premier League Players: Min. 1

Squad Rating: Min. 86
Team Chemistry: Min. 55
Reward: Rare Mixed Players Pack
| | | |
| --- | --- | --- |
| PlayStation | Xbox | PC |
| 129K | 128K | 131K |
Declan Rice 87-Rated Squad SBC Cheapest Solution & Rewards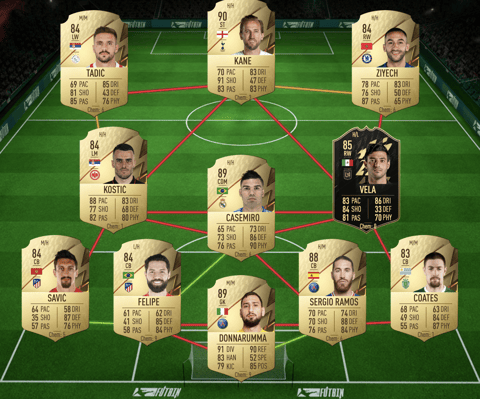 Rice Team 3 SBC Requirements
Squad Rating: Min. 87
Team Chemistry: Min. 45
Reward: Rare Electrum Players Pack
| | | |
| --- | --- | --- |
| PlayStation | Xbox | PC |
| 189K | 182K | 197K |
SBCs are extremely popular in FUT. You shouldn't miss out on these Challenges: