Update on May 25: EA's FIFA servers experience some downtimes and connection problems regularly. Here's how to quickly check the FIFA 23 server status, as well as an overview of when you'll be able to play FUT again. EA is trying to fix it.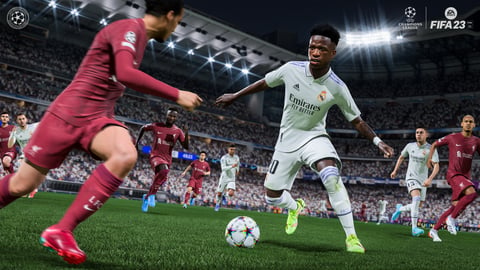 Although we are able to play FIFA 23 online, most of the time, the servers aren't always available. Sometimes EA Sports has to take the servers offline temporarily due to maintenance work or FIFA updates. But sometimes EA also simply has some technical issues...
And of course, something like that can destroy your whole FUT Champions Finalsrun, because it might rob you of the last win you would need to reach the next rank.
FIFA 23 Server Down – How To Fix Connection Problems

Update 05/25/2023: If you can't log into FUT right now, you are not the only one. We found the first reports on Reddit already:
Did the servers just go down?
by u/bouncingboredom in EASportsFC
Unfortunately, there is not much you can do right now because all EA servers are down atm.
EA is aware of the problem now and working on a solution.
Let's hope for a quick fix!
We are investigating reports of some players being unable to connect to EA Servers and will provide an update in this thread when available.

— FIFA Direct Communication (@EAFIFADirect) May 25, 2023
FIFA 23: How To Check Server Status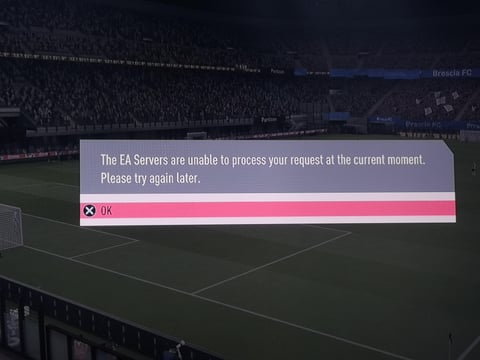 In case the online services like Ultimate Team temporarily aren't available in FIFA 23, EA Sports usually informs us on their specially dedicated Twitter account. Watch out for update posts for server issues on there.
Another way, is to check the website downdetector. On there, you can check whether other FIFA players experience some problems with the EA Servers at the moment. You can even report problems if you have any, so other players know when the servers are down.
Obviously, we don't work for EA – otherwise there wouldn't be these issues – so we can't tell you anything else than: sit back and wait. Sooner or later, EA will fix the problem, and you will be able to play FIFA Ultimate Team again – hopefully without any issues.
If you want to top up your account with some FIFA Points for the upcoming promos, we have the perfect link for you!
Can't Connect To The FIFA 23 Servers? Check Your Internet Connection
There isn't any information about known server issues, but you still can't log into FUT? Then the problem will most likely be your internet connection and not EA's servers. This is what you can try out then:
If you're in touch with some FIFA friends, ask them whether they have the same problem. If they don't, you can be pretty sure that it's a local problem and not a server based one
For PC players: Check whether FIFA 23 is blacklisted in your Antivirus Software or firewall
Restart your router
Restart FIFA 23
Restart your PC/console
If you're using a VPN, check whether the connection works when you turn it off
FIFA 23 Talents: Young Players With Highest Potential
This article contains affiliate links which are marked with [shopping symbol]. These links can provide a small commission for us under certain conditions. This never affects the products price for you.