You want to play an escape room with your friends, but don't want to leave your house? Then you can do so in Fortnite. We have a list of the best Escape Room Map Codes for you.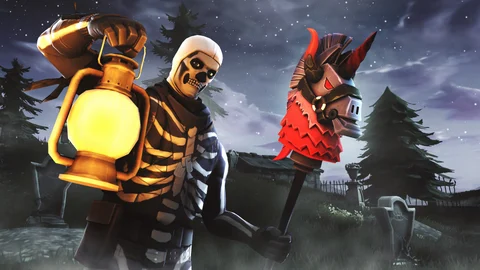 Escape rooms are some of the most popular games to play in Fortnite creative mode. This very fun Fortnite mode allows you to solve puzzles and escape from mysterious maps alone or with other players. Just in a slightly different way.
We explain how escape rooms work in Fortnite and introduce you to some of the best battle royale escape room maps.
Escape Rooms in Fortnite Explained
Most of you probably know what Espace Rooms are. But here's the explanation again: An escape room, also known as an escape game, puzzle room, or exit game, is a game in which a team of players discovers clues, solve puzzles, and completes tasks in one or more rooms in order to achieve a specific goal available in a limited time. The goal is often to escape from the location in which the game is taking place.
Some Fortnite creators have taken cues from the popular Escape Rooms and created a bunch of them for the Battle Royale game's creative mode. While some of these maps are more difficult, there are many that can be completed with relative ease. We've selected some of the best Fortnite escape room codes so you don't have to waste time searching the internet.

The Best Escape Room Maps in Fortnite
Here is our list of the best Fortnite escape room maps. To play any of these maps, simply enter the code in the "Island Code" section of Fortnite and you're good to go.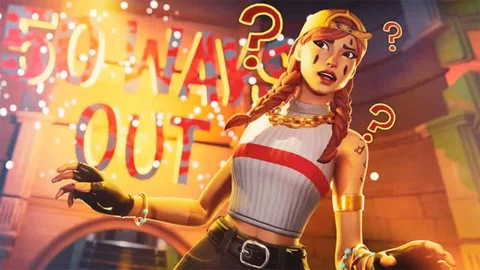 Dungeon Prison (Puzzle) Escape Room: 5970-3385-0426
This Fortnite Escape Room map places players in the cell of a maximum security prison. No one has ever managed to reach the portal to the outside - can you?

Dungeon Prison (puzzle) requires Fortnite players to sneak around guards, avoid unsuspecting traps, and think outside the box. This escape room usually lasts at least an hour, with some players reporting up to three hours of playtime.
First Person Visual Escape Room: 1211-9143-2539
This map is a unique twist on Fortnite Escape Rooms. Players are forced to play this map in first person, which is probably unfamiliar to Fortnite players. The first-person aspect of this escape room makes it difficult to solve the puzzles and keep your bearings. Try this fortnite escape room code if you are looking for a special challenge.
Trick or Treat Escape Room: 0488-5674-4701
Do you like horror games and escape rooms? Then this is the right map for you. On this spooky map you have to face your fears in several Halloween levels. However, if you are very jumpy, we recommend that you turn the volume down a bit.
Slender Man: The 8 Pages Escape Room: 9368-6634-9099
Everyone has played Slender Man, right? If you were a fan of the horror game then you will definitely like this Fortnite map inspired by it. Players find themselves in a spooky foggy forest and need to collect eight hidden pages. It's not that simple, because Slender Man is on the prowl all the time. Avoid his gaze or it could be your downfall.
Farm Escape Room: 8542-8143-4852
This map was created by the popular mapmaker 2xVoid. Though some might consider it too short, this escape room map features a new, peculiar area to run away from: a farm! The reason for your stay there is unknown, but your goal is clear. You can team up with a friend to complete the seven levels on this moderately difficult map. Who wants to be all alone on a spooky farm?
And that's it! We hope you like our little map selection.