The FUT Fantasy cards are the latest FIFA 23 promo. We'll show you which SBCs are worth it: Here are the best Fantasy SBCs in Ultimate Team.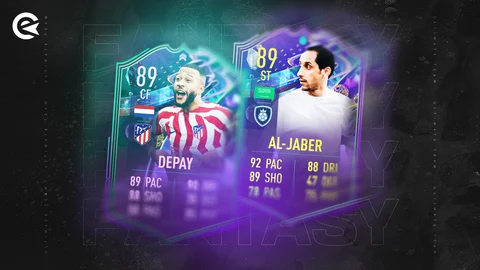 Already in FIFA 22, EA replaced the popular "What If" cards with a new promo called FUT Fantasy. We're seeing the event again this year – but this time with Heroes too!

Just like with the Road to the Final (RTTF), players can earn upgrades based on how their teams perform in real life. Player SBCs will be released at the same time as the promo. We are now looking at the best FUT Fantasy SBCs in FIFA 23 Ultimate Team.
The Best FUT Fantasy SBCs
Fantasy cards can receive a total of 4 upgrades. Fantasy Heroes, on the other hand, only can get two upgrades that are related to the performance of the player's former club. This shouldn't come as a surprise to anyone, since the heroes can no longer score goals or keep a clean sheet.

Included players will be split into attackers and defenders based on their position and will receive upgrades based on their appearances and performance in their respective domestic leagues. Enough talking, here are the best FUT Fantasy SBCs:
4th Place: Samuel Umtiti
You can complete Fantasy Umtiti for almost 100,000 coins. Everyone should know by now that France has crazy defenders. With 88 Defense and 88 Physicality, his card looks really nice as an CB. A bit slow in March, but don't forget that this card can still get some upgrades. This also justifies the price and looks like a solid SBC.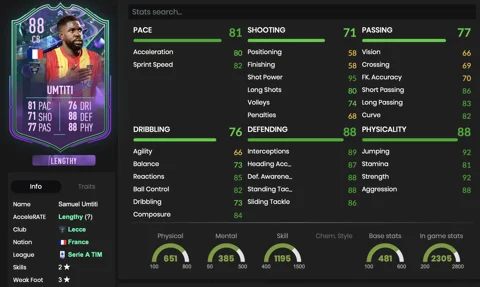 3rd Place: Memphis Depay
Memphis Depay's FUT Fantasy SBC really has it all, but it's a shame that EA didn't give him the 4 Star Weak Foot. Still a great card with 5 Star Skills. Depay after a few upgrades will be mind-blowing, with almost all offensive stats having a rating of 90+ so that this card is with rightfully a bit more expensive. You have to spend 350K for the SBC without Fodder in the club. The 5 Star Skills just cost extra...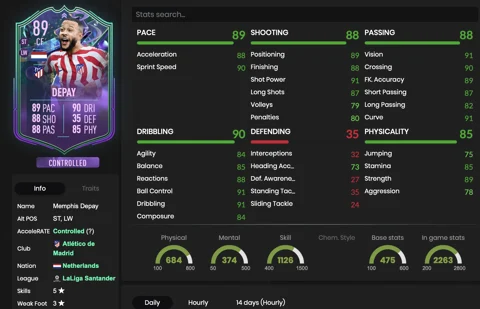 2nd Place: Mario Gomez
Mario Gomez is the most recent SBC on this list. His SBC is a player choice SBC between a Bundesliga and Serie A version of him. We're excited to see which card can get more upgrades. By the way, the starting stats of the two cards are the same. Solid, but with a lot of potential. He also has a 5 Star Weak Foot! The SBC costs 110,000 coins and is very popular with the community. GG!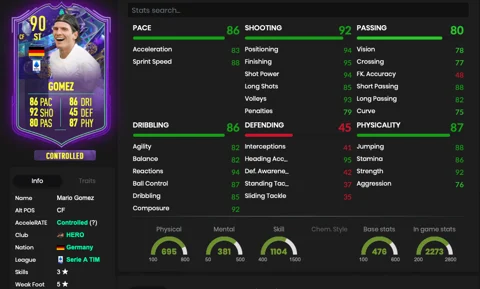 1st Place: Sami Al-Jaber
Sami Al-Jaber is deservedly the number 1 on our best Fantasy SBCs list. A hero card with upgrades in the near future for 130,000 coins. Seems almost too good to be true, doesn't it? And the stats don't look bad, say what you will, but the SBC is really nice from EA. 4 Stars Weak Foot and Skills come on top!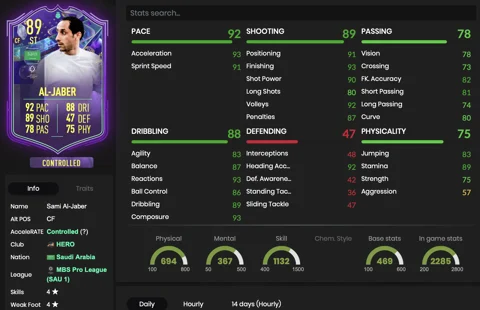 Who will you complete?
This article contains affiliate links which are marked with [shopping symbol]. These links can provide a small commission for us under certain conditions. This never affects the products price for you.