We all knew about Counter-Strike 2 thanks to leaks, but now we actually have some official info. It will be launched into beta soon as "Counter-Strike 2 Limited Test". Here are the details.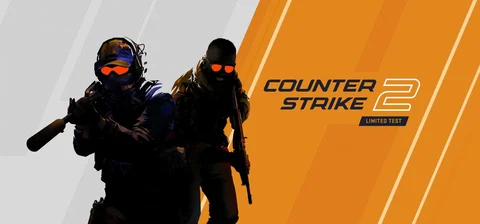 Counter-Strike 2 will launch in beta later this year. Official it will be called the Counter-Strike 2 Limited Test. You can find the release window below, as well as all confirmed gameplay changes.
Counter-Strike 2 Limited Test Release Window
The Counter-Strike 2 Limited Test begins "this summer" (per the recent dev blog), and it will arrive as a free update to CS:GO. So all you need to do is get CS:GO in your Steam library and keep it installed. Easy-peasy.
Counter-Strike 2 Limited Test Confirmed Gameplay Changes & Updated
The Counter-Strike 2 Limited Test is still a few months away, but we already know about the following confirmed gameplay changes and updates.
"Sub-Tick" Servers
The Counter-Strike server architecture will be transformed from a traditional tick-based system to a "sub-tick" one. We don't know how this will work, but it will supposedly guarantee consistent responsiveness between the players and the servers.
Here is how they explain the changes to server architecture:
Previously, the server only evaluated the world in discrete time intervals (called ticks). Thanks to Counter-Strike 2's sub-tick update architecture, servers know the exact instant that motion starts, a shot is fired, or a 'nade is thrown. As a result, regardless of tick rate, your moving and shooting will be equally responsive and your grenades will always land the same way.
We'll have to wait and see just how impactful this change is.
Responsive Smokes
Smoke grenades are getting a massive upgrade:
Smoke now interacts with other gameplay events. Bullets and HE grenades will briefly create gaps in smoke when they pass through.
Smoke will now expand more naturally, in and around physical objects.
Smoke will now react to lighting.
You can see how smoke now behaves in Counter-Strike 2 in this video.

Overhauled Maps
All the maps are being rebuilt in the new engine, Source 2, and when you see them with the new lighting, you'll be blown away: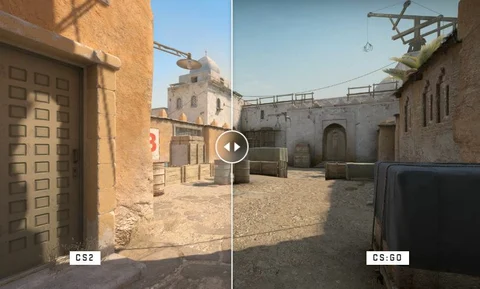 Other General Updates
Besides the big changes already mentioned, Counter-Strike 2 will also get a lot of smaller upgrades and general QoL improvements. These are included but not limited to:
UI enhancements
Updated environmental effects
More precise bullet impact effects
Directional blood splatter
As you can tell, they aren't redesigning the wheel here, they're just improving CS:GO.
Will CS:GO Skins Carry Into Counter-Strike 2?
Yes, we know have official confirmation that skins from Counter-Strike: Global Offensive will carry over to Counter-Strike 2. Per, the official reveal:
Bring your entire CS:GO inventory with you to Counter-Strike 2. Not only will you keep every item you've collected over the years, but they'll all benefit from Source 2 lighting and materials.

In addition to supporting legacy models and finishes, all stock weapons have been upgraded with high-resolution models, and some weapon finishes take advantage of these new models.
Pretty awesome.
We'll keep you updated as soon as we get more Counter-Strike 2 news.
Will Counter-Strike 2 ever have something like Pro City?
This article contains affiliate links which are marked with [shopping symbol]. These links can provide a small commission for us under certain conditions. This never affects the products price for you.