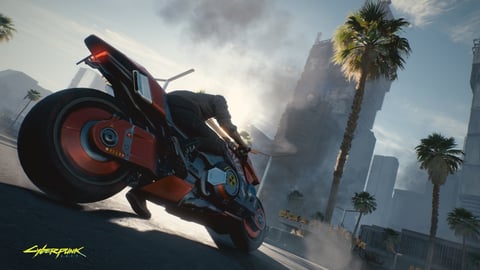 Cyberpunk 2077 was one of the most anticipated game releases of the last decade, and despite all the bugs and issues the game has, there is still a lot to love! People have been digging through the game, discovering every nook and cranny, and finding all sorts of secrets and easter eggs. The latest? GTA San Andreas!
The game may be struggling with some technical issues, but it ain't struggling with any world-building issues, that's for sure! We have been playing the game, and whilst no game is perfect, we are in love with the world, the style, and characters. Speaking of characters, it's time to jump into something that brings us right back to 2004...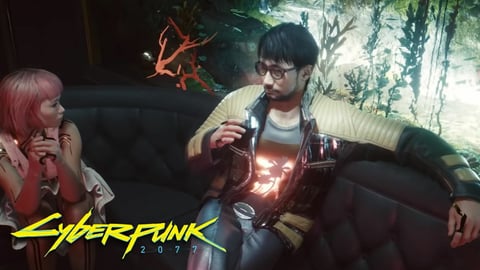 Grand Theft Auto: San Andreas was the successor to Vice City, and graced our TV screens waaaaay back in 2004 – Christ on a bike, has it really been that long? We remember the controversies, explosions, storytelling, and mayhem of that classic game with the fondest of all fond memories.
What Is the Bloody Easter Egg, Already?
Calm down now, don't get your knickers in a knot! A Reddit user called Spacer1997 found this hilarious easter egg in Cyberpunk 2077 through an in-game text message chain. The thing is, it went much deeper than initially believed...
GTA Easter egg in Cyberpunk 2077 from gaming
What was discovered were that the bodies of the two characters CJ and Big Smoke (referred to in Cyberpunk 2077 as Little Smoke) are actually outside a train tunnel in Cyberpunk 2077! The reference is to a GTA San Andreas quest called 'Wrong Side of the Tracks'! The quest begins when two characters in the 2004 game – Tenpenny and Pulaski – leave Big Smoke's house...
Carl and Smoke head down to the train at Unity Station, but are ambushed and the thugs try to escape on the back of the train! They chase down the train and end up killing the Vagos thugs – that is, if you are successful! If not, then you fail...
As in most GTA missions, you can die quite easily in this quest. Thus, it is super f**king hilarious to find their corpses by a train tunnel in Cyberpunk 2077 – and a freaking fantastic easter egg! We checked it out in Cyberpunk 2077, and it is legit...and really funny! Smoke is even wearing the Grove Street Family's green...coincidence, we think not.
This is a really great way to throw back to one of the first games of Cyberpunk 2077's ilk. GTA San Andreas, was not only an EarlyGame in the genre (heh, see what we did there), but one of the most influential and beloved games in video gaming history! That makes this one of the best easter eggs yet in Cyberpunk 2077!!
People have found a San Andreas reference in #Cyberpunk2077, but it's even better than just the shard / train reference.

"Little Smoke" has a half eaten hamburger next to his corpse!

Here's where you can find the Easter Egg yourself:
>https://t.co/0XwzIj6vRH pic.twitter.com/TyNSCwUaL7

— CyberpunkGuides (@CyberpunkGuides) December 11, 2020
We'd totally recommend you check this easter egg out in Cyberpunk 2077, it is super funny and a lovely reminder of one of the best games from the early 2000s! Cyberpunk 2077 may have its issues – performance, bugs, etc. – but we are still loving our time in the game, and these sorts of goodies just add to an already really cool experience.
READ MORE:
For more gaming and esports news, stick to EarlyGame. Enjoying Cyberpunk 2077? Found the GTA San Andreas easter egg as funny as we did? Let us know on Twitter and Facebook and check out our YouTube channel!