After the announcement of his death, Destiny players paid tribute to actor Lance Reddick, who portrayed Commander Zavala in the games.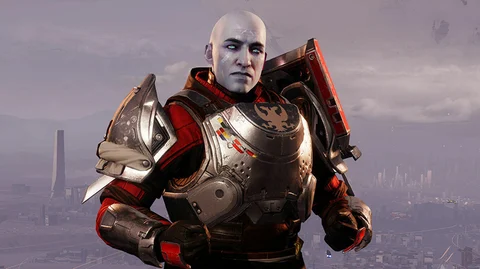 On March 18, it was made public that the actor Lance Reddick passed away at the age of 60. Known for roles in films and TV shows like John Wick, The Wire and Fringe, Reddick was beloved by many. He also left a mark in the world of gaming, after playing major roles in Horizon: Zero Dawn, Quantum Break and most famously, portraying Commander Zavala in the Destiny games.
Reddick was an avid gamer and Destiny player himself, so it's no surprise that the fanbase had a particular fondness for him and his portrayal. Following the announcement of his passing, players have paid tribute to the actor and his iconic performance.
Players Gather in Destiny 2 To Honor Reddick's Commander Zavala
After the announcement, tons of heartfelt messages and tributes to the late great actor have been posted to Twitter. But players have also reacted to the sad news inside Destiny 2, by gathering around the commander, saluting him and paying their respects.
Just went into Destiny 2, and, yeah, players are gathered around Commander Zavala, paying tribute to his actor, the late Lance Reddick

Really touching.

RIP https://t.co/uan1MEaoaY pic.twitter.com/qdvd3d7gBa

— Stephen Totilo (@stephentotilo) March 17, 2023
Was playing Destiny 2 when the news of Lance Reddicks death came out. Bunch of players want to the tower and immediately kneel down near Zavala to pay respects..... pic.twitter.com/Jk7YFEhf4z

— Trigger (@TriggerTriggy) March 17, 2023


This is a really beautiful way to honor someone who contributed massively to Destiny 2 and its long-lasting legacy. It's heartwarming to see the many stories and tributes to Reddick and to see how much he touched people's hearts. Bungie hasn't announced yet, how they will honor Reddick's passing, but here's hoping that Zavala will forever be a part of the Destiny universe.