Overwatch 2 released in the fall of 2022 and was a big hit once more, with players flocking to the team shooter. One thing that the developers haven't been able to truly master though is ranked, but now the team is looking at some big changes.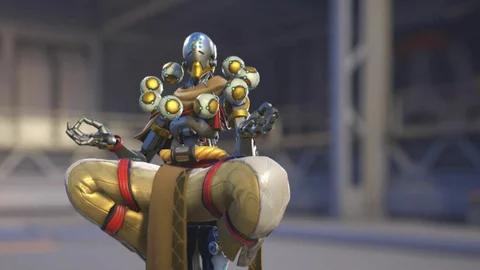 Overwatch 2 is still going strong, months after its initial release. The game has brought back what fans loved about Overwatch to begin with, and breathing fresh life into what most had presumed to be a dead horse. Only one big issue still stands though and that is ranked play.
Players have complained about the ranked gameplay for a while now and it seems that the developers are finally looking into it, but are they targeting the wrong issues?
Overwatch 2: Ranked Resets On A Yearly Basis
Aaron Keller, game director of Overwatch 2, teased some changes that could come in the future of Overwatch 2, explaining in a dev blog that one issue many players have is with the partial ranked reset at the start of every competitive season.
Need a new keyboard for a decent price? Check out the Razer Huntsman to get the best quality for your buck.
One of the biggest issues that players bring up is how their experience has been affected by a partial rating reset at the beginning of each Competitive season. Starting with Season 4 we'll be removing this reset, and players should have a much clearer picture of their rating, season-to-season.
Seasonal rank resets are being removed in #Overwatch2, but the team believes they could still make sense

"What if a partial reset happened at a much greater time interval and coincided with a greater set of changes to the game," questioned Keller.

https://t.co/RSzSqsJww8 pic.twitter.com/blgs8S0Oyk

— Overwatch Cavalry (@OWCavalry) March 24, 2023
He also added that the competitive team is discussing even further changes for ranked in the future, one of which is the thought of only adding resets once a year.
This doesn't have fans very hopefully though for the future of ranked in Overwatch 2. One Twitter user argued that having visual rank resets are useless if the MMR also doesn't reset, meaning that players will still have the same teammates and opponents.
Whether Blizzard will be making more changes to ranked was not discussed, but it seems that the community is adamant that changes to the matchmaking have to be made soon, since it doesn't seem to work currently and has many fans very frustrated with the situation.
This article contains affiliate links which are marked with [shopping symbol]. These links can provide a small commission for us under certain conditions. This never affects the products price for you.