ESI Film Festival will be part of Esports Insider's flagship event ESI London. If you are interested in the first ever esports & gaming short film festival and want to know how to get your submission in, we got you.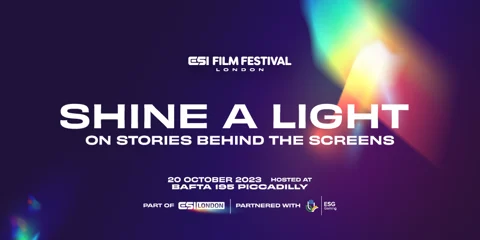 If you are into the business side of esports, you have probably heard of Esports Insider (ESI). ESI is a business media and events company with an agency arm and an international esports industry-focused news site. It was founded in London in 2016.
From October 19-20, 2023 ESI will host the ESI London, an esports and video games industry festival. As part of the ESI London, for the first time ever we will be getting the ESI Film Festival and here is everything you need to know about it.
ESI Film Festival London
The ESI Film Festival will take place at BAFTA 195 Piccadilly on the evening of October 20, 2023.
But what is the ESI Film Festival about? Well, esports and video games are having a huge impact on today's society, and ESI wants everyone out there to tell their stories of how it influenced their lives. To do so, they are hosting the first ever esports and video games film festival. The goal of this festival is to showcase the positive difference video games and esports can make to people's lives via the medium of film.
Every filmmaker out there can participate for a chance at the £10,000 prize pool. All you have to do is submit a short film covering the theme of digital inequality, diversity or mental health, and you have until September 15, 2023. With a bit of luck your film will be one of the top three entries chosen to be showcased at the ESI Film Festival.
Here is a quick summary of the most important details:
Where and When: BAFTA 195 Piccadilly, 7-10:30pm, 20th October 2023
Submission deadline: 15th September 2023
Short film length: Max 40 minutes
Must include at least one of these themes: Digital inequality, diversity, mental health
Prize pool: Winner £5,000, 2nd place £3,000, 3rd place £2,000

You can find the exact rules and criteria for submissions in this document.
Interested? Then make sure to your submission in on time! If you aren't a filmmaker yourself but you would like to participate, you can also apply to be a judge, join the advisory board, or for one of the partner positions. To do so, follow this link and fill out the form.