A recent 4chan rumor emerged that claimed Fable 4's development had effectively been restarted on Unreal Engine 5. It spread like wildfire, but we can now (thankfully) confirm it was false.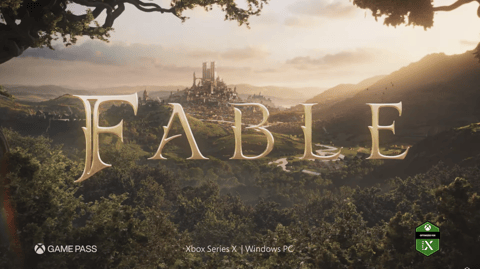 Lionhead, the British studio behind the original Fable trilogy, was closed down by Microsoft in 2016. And so development of the new Fable, which we're tentatively calling Fable 4, has been handed over to Playground Games. But this studio, who are most famous for developing Forza Horizon, haven't actually made an RPG before. In fact, as we heard about last year, they're using the same engine for Fable 4 as the one they use in Forza, the Forzatech Engine.

Obviously, this isn't going to be an easy task for Playground Games, and the engine won't be as optimized for RPGs as an engine built from the ground-up with that genre in mind. It also doesn't help that Microsoft are apparently forcing the devs to use outdated internal tools rather than the best available software on the market. But we can at least confirm that a recent (and somewhat malicious) rumor about the game's development is false.
Fable 4's Development Continues On Forzatech, No Switch To Unreal Engine 5
Despite a recent 4chan rumor that made the rounds on a lot of popular YouTube channels, we can confirm that Fable 4's development continues as it begun on the Forzatech engine — they haven't made any plans to switch to Unreal Engine 5. We know that this rumor is false because the head of gameindustry.biz, Chistopher Dring, recently Tweeted the following in response to Idle Sloth:

This is not true https://t.co/vCx8G05Boq

— Christopher Dring (@Chris_Dring) January 2, 2023
Also, it just never made much sense logically that they switch engines four years into the game's development. That would be a ridiculously wasteful process and would have pushed back the game's release by years.
Thank goodness. We love the original Fable, and would want nothing more than to see a reboot of the franchise succeed. If you haven't played the original Fable before, it still holds up, and we highly recommend it (you can buy Fable 1 for PC here).
Will you be interested in Fable 4 when it finally releases? Or are you probably still going to be playing 2023's Game of the Year?
Fable 4 certainly won't come out in 2023, but a ton of other great games will:

This article contains affiliate links which are marked with [shopping symbol]. These links can provide a small commission for us under certain conditions. This never affects the products price for you.