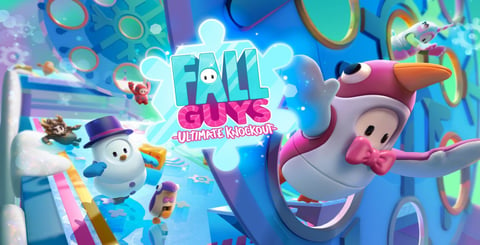 Fall Guys Season 3 starts today! The new round is themed Winter Knockout and, in keeping with the season, new mini-games in snowy levels and Christmas skins will be added. The update also brings a new feature that should be interesting for the best players: Crown Ranks and Gold Costumes!
We already reported about the announcement of Fall Guys Season 3 at The Game Awards and introduced you to the new final level in more detail. A total of seven new winter-themed minigames and over 30 skins are coming to Mediatonic's fun game with the launch of Winter Knockout today. The developers have come up with something special for the most diligent crown collectors: Fall Guys Season 3 introduces crown ranks!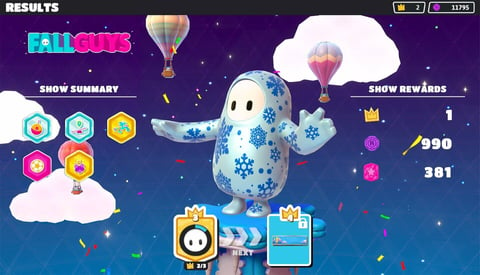 The new reward system is meant to honor the players who always manage to get a victory and secure a lot of crowns. Now you can really show off in Fall Guys and show who is the king of minigames! The more crowns you win, the higher your crown rank - quite logical, isn't it? This unlocks new extras like exclusive colors and patterns.
Gold Costumes
If that's still not enough for you to go on the hunt for lots of crowns, Mediatonic has another reward for you: there will be golden costumes of some already known skins. Whether you want to be a golden chicken, a golden knight, or a hot dog with a gold-plated sausage, you can literally shine with the new outfits!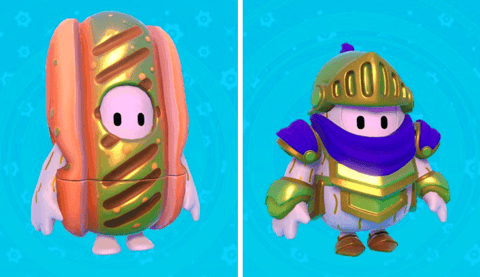 So dress warmly and get ready for the wintry Season 3 in Fall Guys, which starts today. As you can see, it pays to be on top and grab lots of crowns - more than ever before!

For more gaming news and everything else esports, check out EarlyGame or the EarlyGame Youtube channel.
Original article by EarlyGame's Fabian Ruppert.