Fallout is back in style: Fallout London is easily the best Fallout experience in a decade.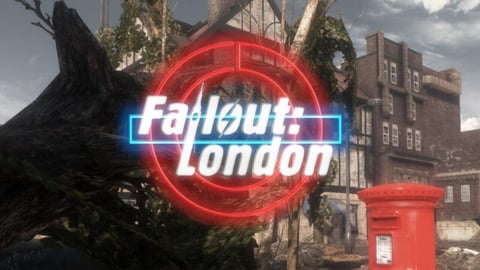 [Update, June 28, 2022]
Guys, Fallout: London got an update! We got a new trailer and FINALLY a release date.
Before we jump the boat, let me, or rather the creator of the mod – because yes, it's a mod, I'm sorry if you were excited – explain what this is again:
Fallout: London is a DLC-sized mod for Bethesda's Fallout 4. As a continuation of the base game, the mod will allow the player to visit the previously unexplored post-apocalyptic environment of London
Sounds pretty amazing right? Well, it looks even better!
When Will Fallout London Release?
Fallout: London will release sometime in 2023. Once again, keep in mind that this is a mod, not a standalone game developed by Bethesda – these dudes are way too busy with Starfield.
Still, don't underestimate this just because it's a mod. This looks freaking amazing and we can't wait to play it!
[Original Article]
Now, let me get the most important bit out of the way first: Fallout London is not made by Bethesda. In fact, it's not made by any game dev, because dedicated fans are pulling the strings on this one. Fallout London is a total conversion mod of Fallout 4, that, as you might guess from the name, brings the game to London.
Fallout London Looks Incredible
While Bethesda is busy not releasing The Elder Scrolls 6, not giving us any proper looks at Starfield, and seemingly burrying Fallout, fans took things into their own hands, and did a damn good job at it.
This mod even comes with my favorite part of every game release: Boring dev statements, and good golly, did they ever do a good job capturing the death-inducing boredomness of corporations... but read for yourself:
As a divergence from previous official titles in the series, Fallout: London is not set in America. Visiting a totally new setting allows for us to explore totally new cultures which have not homogenized with their American counterparts. It also allows us to explore pre-war European history, and the effects the Resource Wars had on the class structured society of pre-war Britain.
Boring? Yes. Informative? Yes. As of now, we don't know when we can expect this passion product to be finished, but we do know that Dr. Who actors Colin Baker and Sylvester McCoy are giving this game their voice. Yup, that's A-List actors for a mod. Goes to show you that this one really is special, and Bethesda is hopefully quivering in their boots somewhere.
For now, the best thing you can do to stay up to date is join the game's Discord, where updates are frequently bbeing posted. Again: No release date yet, but it shouldn't be long until we can finally wash that bitter taste of Fallout 76 out of our... minds.