New Game Plus is coming to God of War Ragnarök, which will allow players to replay the campaign at a higher difficulty, but without losing all their unlocks from the first playthrough. You can find an overview of New Game Plus and an expected release window below.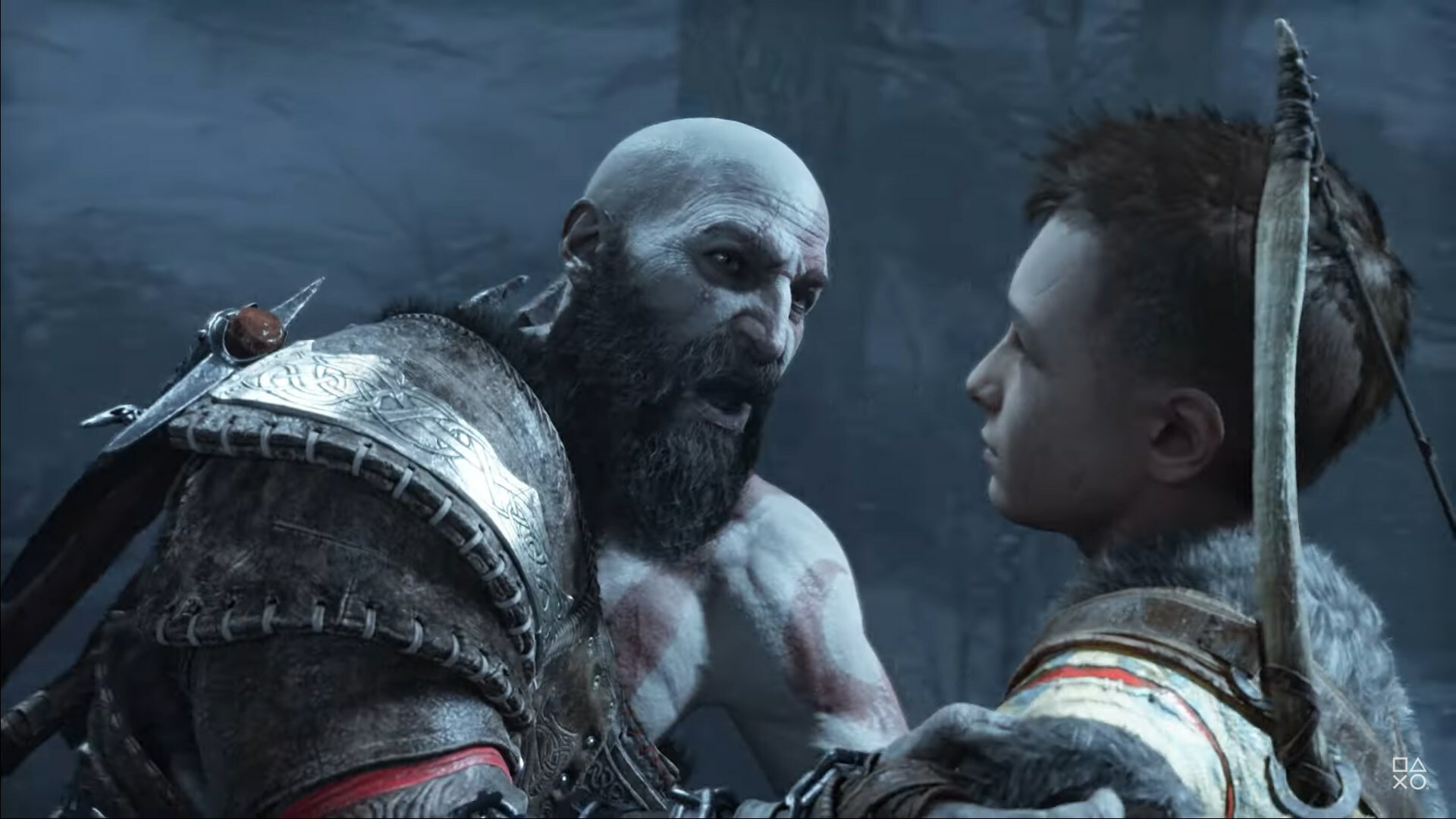 God of War Ragnarök didn't quite win GOTY at The Game Awards, but it's still regarded as one of the best games of the year. This is, according to most fans, the sequel that God of War 2018 deserved. And unlike its predecessor, it has a solid amount of endgame content.
But what do you do when you've completed everything? Play again of course! Although we urge you to hold off for a short while before replaying the game, as a brand-new way to replay GoW Ragnarök is coming soon...
Is God of War Ragnarök Coming To PC? Hints Towards PC Port Revealed

When Is God of War Ragnarök Getting New Game Plus?
In a recent Tweet from Santa Monica, the studio behind God of War, they announced that New Game Plus will be released at some point in Sprint 2023. Unfortunately, we weren't given a more specific date:
We know many of you have been asking, so we're happy to confirm that New Game Plus will be coming to God of War Ragnarök in Spring 2023!

We'll share more details once we get closer to the release!
If all they're willing to commit to is "Spring", and we're only a week away from the start of January, we expect New Game Plus to be released in February at the earliest. Maybe that's cynical, but it would make sense.
If you haven't played the new God of War yet, check out our review!
What Is New Game Plus?
New Game Plus is a way to replay the game, but unlike a normal replay, you get to take all of your late-game unlocks and weapons with you, and the enemies are usually tougher on the new playthrough. At least, that's how New Game Plus works in most games that have the feature.
They haven't given us the exact details of how New Game Plus will work in God of War Ragnarök, but, for context, here is how it worked in the last God of War game:
Relive the adventure of Kratos and Atreus, while keeping all of your earned equipment and abilities. Start a new game with all of your armors, talismans, enchantments, runic attacks, skills, and yes, even weapons.
Upon starting a NG+ game, you will be able to select your desired difficulty – no matter which difficulty you picked for your previous playthrough. Enemies will be levelled up accordingly, so choose the amount of challenge which suits you best.
Explore new customization options with more powerful versions of existing armors, talismans and enchantments. Collect skap slag, a new resource used by our blacksmithing duo to craft perfect rarity-level gear.
Forge a handful of new armor sets for both Kratos and Atreus, including some with exciting new gameplay abilities, such as a chest piece which creates massive explosions whenever health or rage stones are stomped on.
Push the boundaries of combat by converting certain talismans and armor sets into enchantments, creating combinations which are not possible in a standard playthrough.
Enemies can now turn elite even on "Give Me a Challenge+" difficulty. Add a new dimension to combat, even if you don't want the ultimate challenge on "Give Me God of War+".
Some enemies have new behaviors and attack patterns. Maybe you should see how you hold up against the Valkyries this time around?
Test your skills on timed Realm Tears. Running away won't help you against Hel-Vikens and Revenants (once you open a rift) anymore.
Receive a new shield skin when starting a game on NG+. Unlock an additional one by completing NG+ on "Give Me God of War+" difficulty.
Repeat the New Game Plus experience as much as you'd like by starting another NG+ game from one you've just completed.
New Game Plus is probably going to work in much the same way in God of War Ragnarök.
Confirmed: Amazon Is Making A God of War TV Show
We'll keep you posted on further updates. Until then, you've got enough time to pick up a copy of God of War Ragnarök and get the first playthrough under your belt.
But before you start with God of War Ragnarök make sure to choose these settings:
This article contains affiliate links which are marked with [shopping symbol]. These links can provide a small commission for us under certain conditions. This never affects the products price for you.