Gran Turismo 7 finally revealed its release date at the PlayStation Showcase yesterday. The much anticipated and long-awaited racing sim is not far away anymore.
Gran Turismo is as synonymous with PlayStation as any game out there. While other major Sony franchises disappeared and came back, Gran Turismo has always been around and always insured quality with a few releases – the fact that number 7 is dropping now, after 30 of GT, is a testament to that. Now, we finally get the release date for Gran Turismo 7.
Gran Turismo 7 Release Date
Gran Turismo 7 will come to the PS5 and the PS4 on March 4, 2022. This was announced at the PlayStation Showcase, along with a spicy new trailer that we don't want to keep from you:
Interestingly, but not surprisingly, the game will also release for the PS4. Undoubtedly, though, the gameplay above is all PS5 – ain't no way in hell the PS5 can handle all that sexiness. As with all first-party PlayStation releases, I'm wondering: How much is the PS4 version dragging down the PS5 version? Consider that Gran Turismo is released like every 5 years, and we can't be 100% certain we will definitely get another Gran Turismo on the PS5 – it's likely, but not a given. Now factor in that rumors about a new PS5 model are already out there and you gotta wonder:
Do I want my PS5 – possibly even my PS5 pro – to be running a version of Gran Turismo that was made to also work on a system that's 7 years old?
It's not ideal, and I'm not loving the fact that Sony feels obligated to bring all its huge titles to both systems. Then again, the PS5 does come with a big price tag and is hardly even available. I understand why Sony doesn't want to alienate the majority of its players. It's a tough spot to be in. You know what would solve it, though? Streaming. What's up PS Now, where ya at?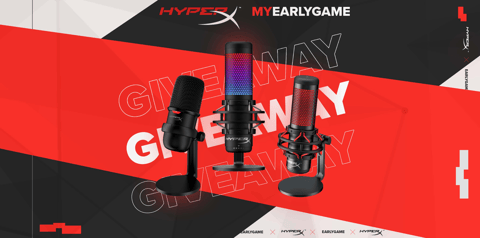 Folks, let's be real here: Nobody likes ads, everybody likes raffles and we all wanna feel special. Right? Sign up for MyEarlyGame and you get just that: No ads, the content you wanna see & a chance to win free stuff. No brainer, really.