Sony just announced a new State of Play that we can look forward to. What can we expect from Sony's next PlayStation State of Play?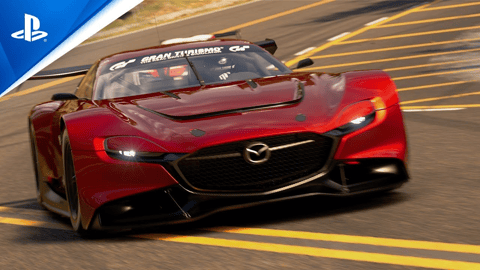 What can we expect from the next State of Play? Gran Turismo 7. No secrets, no maybes... that's simply what we can expect from this upcoming Sony State of Play. Sony flat-out announced that they will focus on the sim-racer in their next show, making the coming State of Play one to look forward to for racing fans.

Gran Turismo 7 State of Play: How to Watch
Gran Turismo 7 takes center stage in an all-new State of Play, arriving Wednesday at 2pm Pacific: https://t.co/Yo0Iq8udFH pic.twitter.com/F3ASOpmpeQ

— PlayStation (@PlayStation) January 31, 2022
This is the first State of Play of 2022, and you can watch in on February 2 at 2pm PT, 5pm ET, 11pm CET. That's this Wednesday, and as for where to watch it couldn't be easier:
It is not known whether this State of Play will exclusively focus on Gran Turismo 7, or if we will get announcements on other Sony games as well. As it stands, Gran Turismo 7 is definitely the main focus, but I wouldn't urge non-racing fans to skip this one. Especially with Microsoft's recent acquisitions, Sony has to deliver, and this State of Play could be a chance for them to reveal something they might have up their sleeve. Maybe a surprise tidbit on God of War Ragnarok, or more information on the supposed Game Pass competitor that Sony is working on? We'll find out on Wednesday, but, even if we don't... you can never go wrong with Gran Turismo 7 news.