A new mod gives new life to GTA 5, and completely and utterly changes the game into a whole new experience. Here's what you need to know.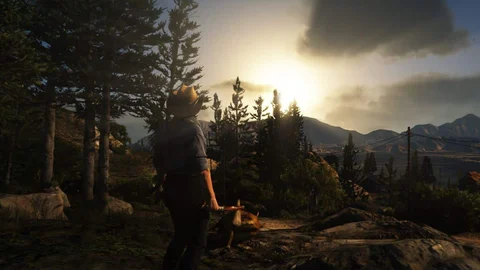 So, GTA 5 is basically the forever game, unless... you don't forget Skyrim, like I just did, so... let me rephrase: Skyrim and GTA 5 are the two forever games everybody knows and loves, at least until each release the sixth entry in their series. Since that is still some ways away, fans continue modding the game, and now this latest GTA 5 mod completely changes the game from the ground up.
GTA 5 Like You've Never Seen It Before
The modder responsible for giving us a fresh look at GTA 5 is Razed, and what he did with this mod is nothing short of incredible: The mod is called NaturalVision, and it adds new models, improved shadows, better lighting, details like melting snow, a new weather system... it's GTA 5 like you've never seen it before, and you can get it all on Razed's Patreon page.
If you're anything like me, you're eagerly waiting for GTA 6, so this might just help shorten that infinite wait a little bit. And if you're not caught up on all the latest GTA 6 news, you can do that here, though... maybe you shouldn't because hearing GTA 6 was supposed to have 4 protagonists and 3 cities because content got scrapped... well, it hurts to know.