GTA 6 is still far away, but that doesn't stop fans from being madly excited for every crumb. A recent Rockstar statement got people riled up and hyped again.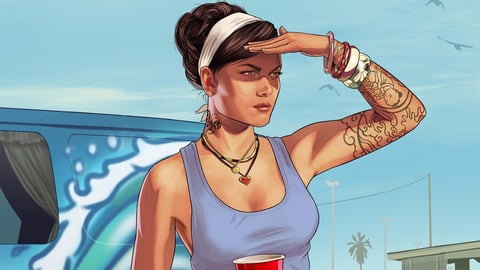 It's 2023 and the people out there are yearning for one thing, and one thing only: Grand Theft Auto 6. Will it finally be the year when we could get the much-anticipated GTA 6 reveal? Trusted insiders like Tom Henderson believe it could be. And fans are also on-board now, after a Rockstar statement came out that people interpreted as a hint towards a coming GTA 6 reveal.
Fans Believe 2023 Will Be The Year Of GTA 6
Now, this one is a bit far-fetched, but let's look at it anyway. Rockstar has recently published a blog post promoting new content in GTA Online. And hidden deep in there is one sentence that seems to suggest that in 2023, it might finally happen, our dreams might finally come true: GTA 6 might be revealed. Or will it? Let's look at what they wrote:
Every year comes with the hopeful promise that this year will be the year everything finally comes together. Well, 2023 could be that year
Yes... that's it. I know, it's a bit desperate for people to attach much of any meaning onto this, especially related to a possible GTA 6 reveal. Especially since that sentence keeps going on to promote a car in GTA Online. But that's what people did, with fans on Reddit and other places interpreting that as a hint from Rockstar, that news on GTA 6 is coming soon.
And hey, I get it: people gotta eat. And nobody is hungrier than a gamer waiting for GTA 6. We except the game to be finally unveiled this year, but will it be anytime soon? I wouldn't necessarily bet on that.
This article contains affiliate links which are marked with [shopping symbol]. These links can provide a small commission for us under certain conditions. This never affects the products price for you.