Pom-Pom is the slightly annoying and very proud train conductor of Honkai Star Rail. With the game having been out for two weeks, fans have started to speculate over the talking bunny's gender.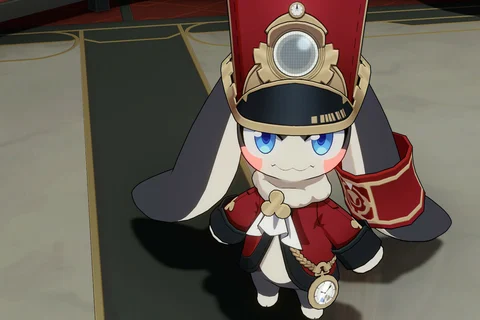 Honkai Star Rail has been out for about two weeks, with trailblazers exploring the farthest regions of an unnamed universe and expanding their teams with beautiful men and women. But there is one character far more mysterious than anyone else out there.
One character we meet pretty early on, and who is also there whenever we pull for new gacha characters, is none other than the conductor themselves, Pom-Pom. Now, fans are wondering whether the character is male or female.
Honkai Star Rail: Fans Discuss Pom-Pom's Gender
A Reddit post has gone viral, in which the poster simply asked whether Pom-Pom is a boy or a girl. Over 2.5 thousand upvotes and comments were left on the thread with fans discussing the animated bunny's gender.
The conclusion of the discussion? Pom-Pom is simply Pom-Pom. It seems that the majority of players simply don't care whether the train conductor is male or female and just enjoy their snarky attitude when you come on the train to get your Trailblazer Level Rewards.
Other players also noted that the game text most of the time refers to Pom-Pom as 'they' which also means that there is no specific gender for the character.
There are other characters that are also solely refered to as 'they' in Honkai Star Rail, like the Aeons which also all go by 'they/them' pronouns. So, to conclude, most fans don't really care about the gender of the character, but just enjoy their commentary in the game.