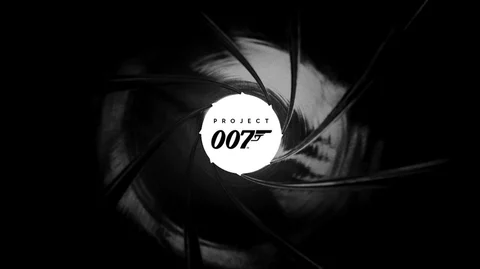 "Project 007" is the name of IO Interactive's latest assignment. The site is looking for an AI programmer – maybe you're the one? James Bond is an awesome franchise with historical games. If you're good, you could be a part of it.
Would there be anything more exciting than programming a James Bond 007 game? Yes, I know that's a rhetorical question. IO Interactive is still looking for people to work on the 007 project.
IO Interactive is looking for a James Bond 007 Game Programmer
You are a James Bond fan, interested in gaming and at the same time a good programmer? Then we have just discovered the right thing for you on Twitter! If you end up rich and famous from this job, please think of us, won't you? Here is the tweet, read it carefully!
WE'RE HIRING
AI Programmers
https://t.co/0VwiPz6DZT

Do you have a passion for great AI in games, and are you ready to join the team that makes them great? We're looking for AI Programmers to join Project 007

Apply today : https://t.co/QCJiF3ULEo pic.twitter.com/2yLPTokChi

— IO Interactive (@IOInteractive) July 19, 2021
James Bond 007 Game Programmer at IO Interactive
If you go to the website of IO Interactive, you can find some details about project 007. The guys and gals seem to be really into James Bond. Here we have a description of the job:
Do you have a passion for great AI in games, and are you ready to join the team that makes them great? - We are looking for all seniorities within AI programming from junior to expert. We are waiting for your application.

IO Interactive with our team of experienced gameplay-programmers and designers is currently looking for a full-time AI Programmer to join Project 007, a brand new James Bond video game to be developed and published by IOI. Featuring a wholly original Bond story, players will step into the shoes of the world's favourite Secret Agent to earn their 00 status in the very first James Bond origin story.
You will be part of the team implementing our very own cutting-edge AI tech. Few AAA companies rely on their own AI technology, but at IO Interactive we have created a brand-new AI framework ready to be implemented across multiple projects. We have our own AI team and we want to grow it. Want to join?
James Bond 007 Game
I personally have played the game James Bond 007 Quantum of Solace from 2008 for the PlayStation 2 several times. If you develop a game as awesome as this one, I'll kiss your eye. And now, please, a martini, shaken, not stirred.
Check out MyEarlyGame for a free and customizable experience. Get engaged on Twitter and Facebook.